Iran is a crucial part to understanding the Middle East. It's one of the most secluded nations in the World, but fear not, despite the media's bias, Iranians are arguably the friendliest locals you'll ever meet. By definition, this country will shatter all your stereotypes, so get ready for a high dose of History, great food, and fun with the best travel family out there!
Day 1: Tehran
Arrival at IKA Airport at 6:00 a.m on the Turkish Airlines flight. Transfer downtown to explore some of Tehran's wonders, such as Golestan Palace, also known as Palace of Flowers is the vestige of Iranian civilization and UNESCO WHS. The complex consists of 17 palaces, museums and halls in different locations for special purposes. For lunch we'll go try local delicacies at the Tehran Grand Bazaar, sure to be one of the highlights of your trip.
Afternoon exploring some of the main highlights of the capital: Milad and Azadi Towers, the main train station and the former US Embassy.
Overnight in Tehran.
Day 2: Shiraz.
We'll take an early morning flight to Shiraz and begin our exploration of the city by visiting Nasir-Olmolk Mosque. Mostly known as the "Pink Mosque", the mosque comes to life with the sunrise and colours dance throughout the day like whirling dervishes. Naranjestan-e-ghavam complex ,a significant representation of Iranian architecture during 'Qajar" period, is your next stop. Karimkhan Citadel, a huge reconstruction of the original building, the magnificent Vakil Mosque, the only major mosques surviving from the late Zand period and Vakil Bazaar, one of the largest and oldest covered markets in the world housing over 100 shops, are today's sightseeing. The highlight of today is likely to be a short walk under the blossoms of sour orange trees concluding with tasting a delicious Shirazi desert named Faloode in the beautiful old district of Zandiye.
Overnight in Shiraz.
Day 3:  Persepolis
Early morning you'll be taken to the jewel of the country. Drive from Shiraz for an hour to get to Persepolis as a magnificent pre-Islamic Persian ruins from Achaemenid dynasty registered as a UNESCO WHS. Later drive to Necropolis (Naghsh-e Rustam) that is also a registered world heritage and hosts Achaemenid, Sassanian, Elamite and Qajar tombs, bass relieves and  inscriptions.
After our visit, we'll drive north to Yazd for a drastic change of scenery.
Overnight in Yazd.
Day 4: Yazd.
Today's sightseeing in Yazd includes visits to Amir Chakhmaq Square and the Old Jame Mosque, one of the five most important mosques in Iran. By their mystery and charm, the alleys and streets were actually designed to wonder anyone who walks through them. Stroll the beautiful district and taste authentic Iranian confection in one of the best confectioneries of Iran, Haj Khalife. Tower of Silence and Fire Temple as the masterpieces of Zoroastrianism are waiting for you. Finally, to round off our busy day in Yazd, we'll head out this evening to Zoorkhane – an exciting, building resembles ancient temples or cellars in which sports are done in a roofed area.
Overnight in Yazd.
Day 5: Isfahan
On the way to Isfahan, we'll visit the city of Naien and its partially reconstructed ruins of Castle, Jame Mosque and Carpet Weaving Workshops.
In the evening, we'll have some free time to enjoy Isfahan at our own pace, wander the Bazar, buy souvenirs etc…
Overnight in Isfahan.
Day 6: Isfahan
Visit the stunning Naqsh-e Jahan Square, have a peaceful and tranquil moment at Sheikh Lotfollah and Imam Mosques and explore the Ali Qapoo palace – to name a few highlights. This evening your adventure continues as you further explore the stunning Isfahan with visits to Vank Cathedral, or the Church of the Saintly Sisters, which is placed in one of the oldest parts of Isfahan called Jolfa. Jolfa is an entertainment district and its semi-archaic architecture has stayed untouched until now.
Overnight in Isfahan.
Day 7: Abiyane and Tehran
The next stop on your adventure is Abiyane village, a picturesque reddish village. You will be
taken through reddish brown houses and mountainous scenery which is widely regarded as one
of the most scenic places in Iran.
Overnight in Tehran.
Day 8: Goodbye & Fly out
After breakfast, the saddest moment of any Expedition: saying goodbye!
Hotels
Shared rooms in very comfortable 4-star hotels, including some traditional boutique stays.
Transport
Private vehicle and driver.
Entrance Fees
All entrance fees to sites on your itinerary.
Meals
All meals are included: breakfast, lunch and dinner.
Visa Authorization Code
We'll apply for your Visa approval. With the Authorization code we'll give you you'll be able to get it at your nearest Iranian Embassy or at IKA Airport.
Domestic Flight
Flight connection from Tehran to Shiraz for logistical efficiency and make the most of our time.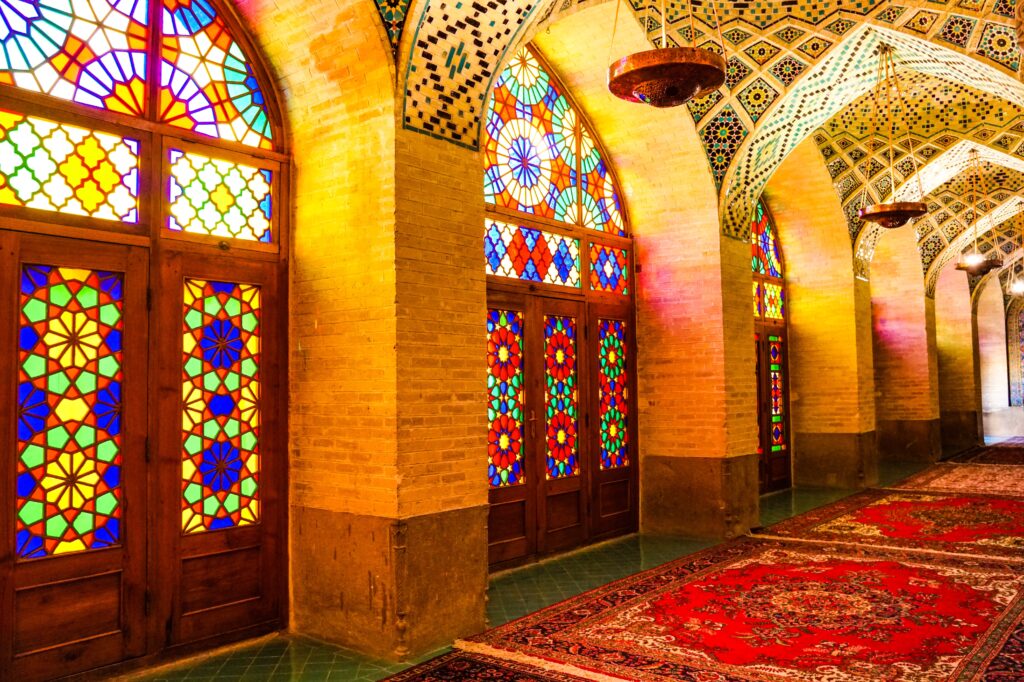 We'll apply for your visa in Iran. With the authorization code issued by the Iranian MFA you are able to pick up your visa at your nearest Embassy or on arrival at IKA Airport in Tehran.
Wander Expedition doesn't book flights for you and is ultimately not responsible for your flight connection, but we can offer guidance and support when you research the best options for you. You will be flying to and from Tehran with Turkish Airlines.
Iran is one of the safest destinations we've traveled to in Wander Expedition! It's a fantastic first experience in the Middle East for those of you that want to explore the most secluded side of this region.
This Expedition is for everyone looking to have a fun time, explore an off the beaten path destination, make new travel friends and memorable travel stories. Iran is the perfect first step into the Middle East, offering great cultural depth, amazing food, hospitable locals and a diversity in the outdoors. It's also one of our most affordable Expeditions and a great way to visit Iran, especially for Americans, Canadians and British. A fun roadtrip is the perfect style of trip to explore this huge country!
Wander Expeditions is not a traditional travel agency where the first to pay is the first to go. We take you to stunning destinations, but we know the people you share it with is even more important when you travel. That's why we have a refined selection process where we filter and vet candidates to ensure that groups are fun, balanced, diverse and interesting! We make sure candidates are on the same page and share our values of being fun, flexible and fearless, so we can guarantee everyone will have an amazing experience. We create travel families, so #trusttheprocess. Halfway through our process, we share the price with all pre-selected applicants. It only takes 15 min to apply, so you literally have nothing to lose! What are you waiting for to join the Wander Fam?
If you want to be one of the fortunate people selected for our Iran Expedition:
Make sure the dates work with you before you start the selection process.
SAY YES and complete our online application form below.
Once you've applied and signed up to Wander Expedition, we'll update you as you move on in the selection process. Check your Spam folder regularly in case the automated emails go there!