Syria is a land of Ancient History, from the Holy Land to the legendary city of Damascus. A country with a fascinating culture, unparalleled hospitality and delicious food. Getting in is hard, but leaving is the hardest part!
Day 1:  Journey to Damascus
Meet and assist with private vehicle pick-up from Beirut.
Old Damascus city tour. We'll discover the finest gems this ancient city has to offer like Azem Palace, the gorgeous Omayyad Mosque, the Church of St. Ananias, the straight street, Asaad Basha Khan, as well as explore Hamidiah Bazaar.

 

Overnight in Beit Alwali, a five-star hotel, and the most beautiful place to stay in Damascus.
Day 2: Busra.
After breakfast, we'll visit the city of Busra, the once capital of the Roman province of Arabia, and important stopover in the ancient caravan route to Mecca. A magnificent 2nd-century Roman theatre, early Christian ruins, and several mosques are found within its walls to this day.
Overnight in the village of Mishtaya, near Homs.
Day 3: Palmyra & Homs
Morning departure to Palmyra; an oasis in the Syrian desert, north-east of Damascus, Palmyra contains the monumental ruins of a great city that was one of the most important cultural centres of the ancient world, and to and witness the effect ISIS left in the beautiful city.

Later we'll move to Homs city, you'll be invited by a local family to try traditional Syrian meals! Then, we will visit the Saint Mary Church of the Holy Belt, and witness the destruction that happened in the city.

Return to Mishtaya village, overnight in Alwadi Hotel.
Day 4: Krak des Chevaliers, Hama & Aleppo
After breakfast, we will depart to the magnificent crusader castle (Krak des Chevaliers) that dates back to the 11th century, and we can have lunch accompanied by an amazing view.
Then, we'll head to the city of Hama to see the famous waterwheels (Norias) and have lunch there.
We'll continue to Aleppo city for dinner, and overnight in Aleppo Palace Hotel.
Day 5: Aleppo
After breakfast, we will go to explore the beautiful oriental flavored city of Aleppo, and visit its famous citadel, that is considered to be one of the oldest and largest castles in the world, and have a walk through the old city.
Dinner, and overnight in Aleppo Palace hotel.
Day 6: Saydnay, Maaloula & Damascus
After breakfast, head to the village of Maaloula, where Aramaic, the language of Christ is still spoken to visit the famous monastery of Saint Thecla and the famous mountain path that holds her name and the monastery of Saints Sergius and Bacchus.
After that, we head to Saydnaya to visit All-Holy Virgin Monastery,  return to Damascus, overnight in Beit Alwali Hotel.
Overnight in Beit Alwali Hotel.
Day 7: Damascus to Beirut
Last morning. Free time to buy some souvenirs and head back to Beirut at noon.
Hotels
Shared twin room in 4-star hotels (when available) with breakfast.
Guides
Expert local guide and fixer.
Transport
Private minibus with driver
Security Clearance and visa support
We will take care of your security clearance and process your visas so you can pay and pick them up on arrival.
Entrance Fees
All entrance fees to sites on your itinerary.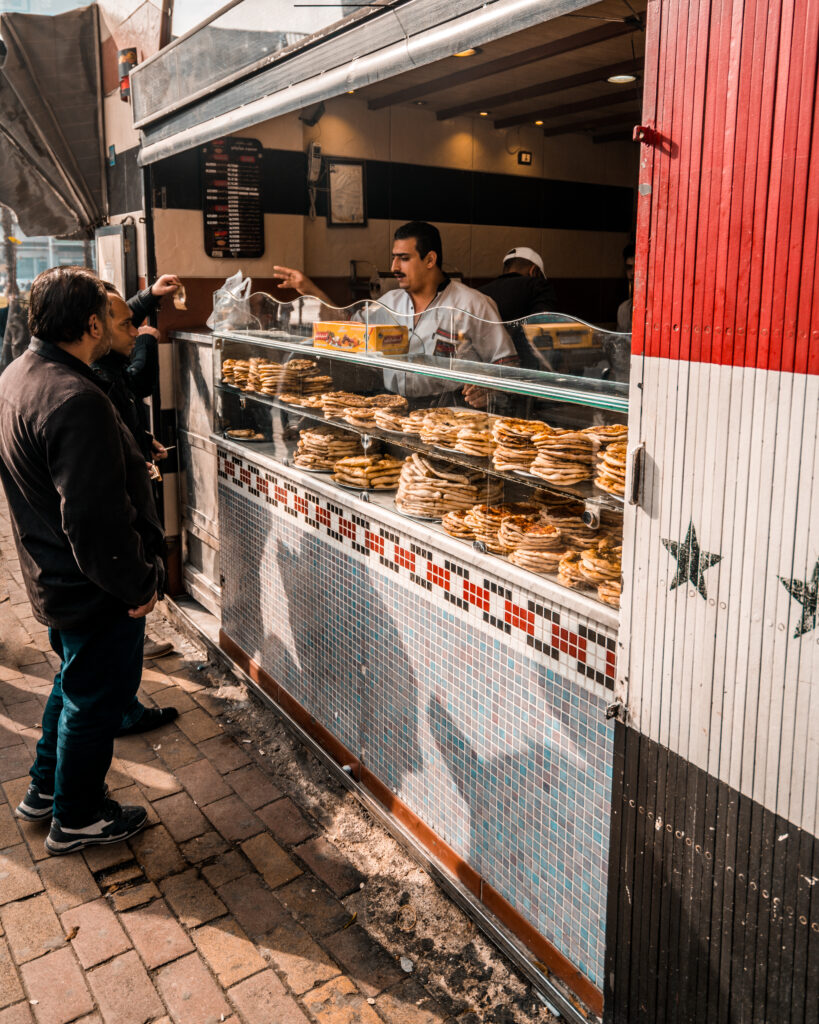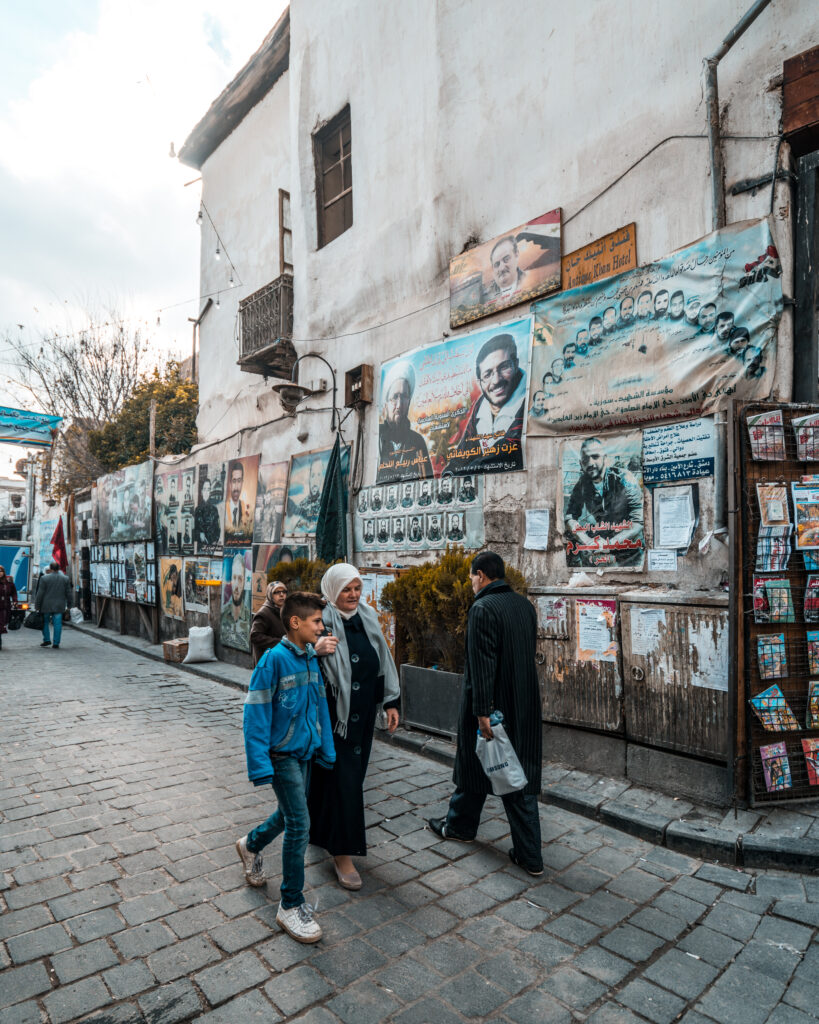 We will take care of the security clearance for you so you can just pick it up on arrival at the border. We just need a scanned copy of your passport for this and it will take a few weeks to process. The cost of the visa is $100-150 and is not included (you will need to pay with cash on arrival).
Wander Expedition doesn't book flights for you and is ultimately not responsible for your flight connection, but we can offer guidance and support when you research the best options for you. We'll meet in Beirut and cross overland into Syria.
Syria is a challenging destination in terms of security, but we will keep a low profile, visit stable areas and we will be accompanied by a local crew at all times, which will help us interact with locals and have the best possible experience.
This Expedition is perfect for those seeking an adventure in one of the most closed countries on Earth. If you are a relatively experienced traveler, Syria is the kind of destination you can't get over easily.
Wander Expeditions is not a traditional travel agency where the first to pay is the first to go. We take you to stunning destinations, but we know the people you share it with is even more important when you travel. That's why we have a refined selection process where we filter and vet candidates to ensure that groups are fun, balanced, diverse and interesting! We make sure candidates are on the same page and share our values of being fun, flexible and fearless, so we can guarantee everyone will have an amazing experience. We create travel families, so #trusttheprocess. Halfway through our process, we share the price with all pre-selected applicants. It only takes 15 min to apply, so you literally have nothing to lose! What are you waiting for to join the Wander Fam?
If you want to be one of the fortunate people selected for our Syria Expedition III:
Make sure the dates work with you before you start the selection process.
SAY YES and complete our online application form below.
Once you've applied and signed up to Wander Expedition, we'll update you as you move on in the selection process. Check your Spam folder regularly in case the automated emails go there!