Saudi has reopened for tourism after being open for only a year before the pandemic hit. The biggest country in the Middle East is also one of the most secluded ones, after decades of not receiving any tourists. Now that it's opening up again, are you going to miss it? Join us in exploring one of the World's best kept secrets before it changes forever.
Saudi Arabia is open for tourism for passengers with a COVID-19 vaccination certificate showing they are fully vaccinated with AstraZeneca, Janssen, Moderna or Pfizer at least 14 days before departure. They must not have transited through or been in Afghanistan, Argentina, Brazil, Egypt, Ethiopia, India, Indonesia, Lebanon, Pakistan, South Africa, Turkey, UAE or Vietnam in the last 14 days.
Day 1: Hofuf
On every Wander Expedition we want to maximize our time exploring. Therefore, you should arrive at least a day early, on December 4th, to Riyadh, so we can leave to Hofuf in the morning of our first day, December 5th.
On this day trip, we'll explore the city and the Unesco WHS of Al Ahsa Oasis.
Overnight in Riyadh.
Day 2:  Ushaiqer & Hail
We will do our longest drive of the trip, and our schedule remains completely flexible: we are free to stop were we choose!
On our plan, exploring the rock art sites of the Hail region and the cultural village of Ushaiqer.
Overnight in Hail.
Day 3: Rock art and Al Ula
Full day exploring the region of Hail.
We'll reach Al Ula just before sunset.
Overnight in Al Ula.
Day 4: Al Ula
We'll visit WHS Madein Saleh and explore everything the Nabatean city of Al Ula has to offer. From photogenic rocky desert landscapes to the last vestiges of an ancient civilization. Al Ula is said to be Petra's younger sister, but we'll have to put that to our Wonder test.
Sunrise and Sunset in iconic spots for pictures. It will also serve as rest day, with no driving.
Overnight in Madain Saleh.
Day 5: Khaybar Oasis
After breakfast, we make our way South to Medina, but we'll stop on the way on Khaybar Oasis. This beautiful wadi is a wonderful palm tree forest and was home to the last Jewish settlement in Saudi. We'll visit the ruins of the city and admire the views and scenery.
Afternoon in Medina, exploring its zouks and nightlife.
Overnight in Medina.
Day 6: Medina
Morning wandering Medina's most iconic landmarks.
We head to Jeddah for more exploration in the evening.
Overnight in Jeddah.
Day 7: Jeddah
Full day in Jeddah, exploring the photogenic nooks and crannies of the Old City.

We'll try the local delicacies and wander the markets in search of the best souvenirs in Saudi.

Overnight in Jeddah.
Day 8: Goodbye & Fly out
After breakfast, the saddest moment of any Expedition: saying goodbye!
If you choose to continue the roadtrip South with our Saudi Expedition II, today will be a rest day. The second expedition takes place from December 13-20th.
Hotels
Shared rooms in 4star hotels (when available).
Transport
Private van and driver.
Entrance Fees
All entrance fees to sites on your itinerary.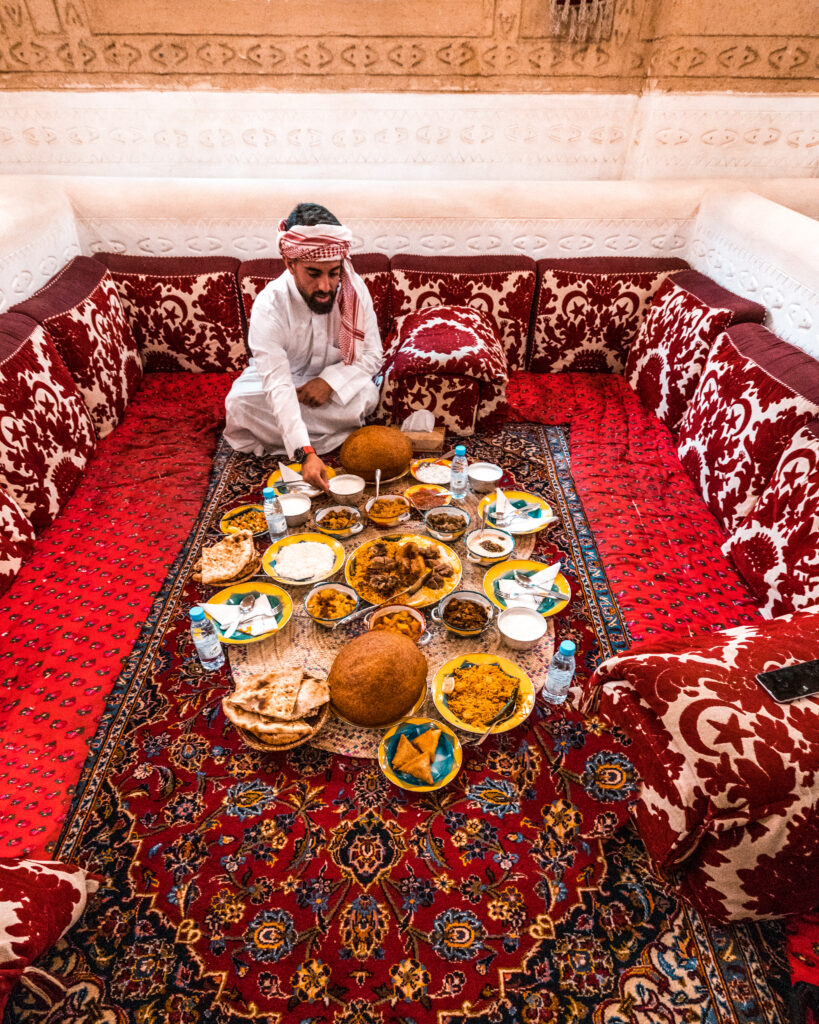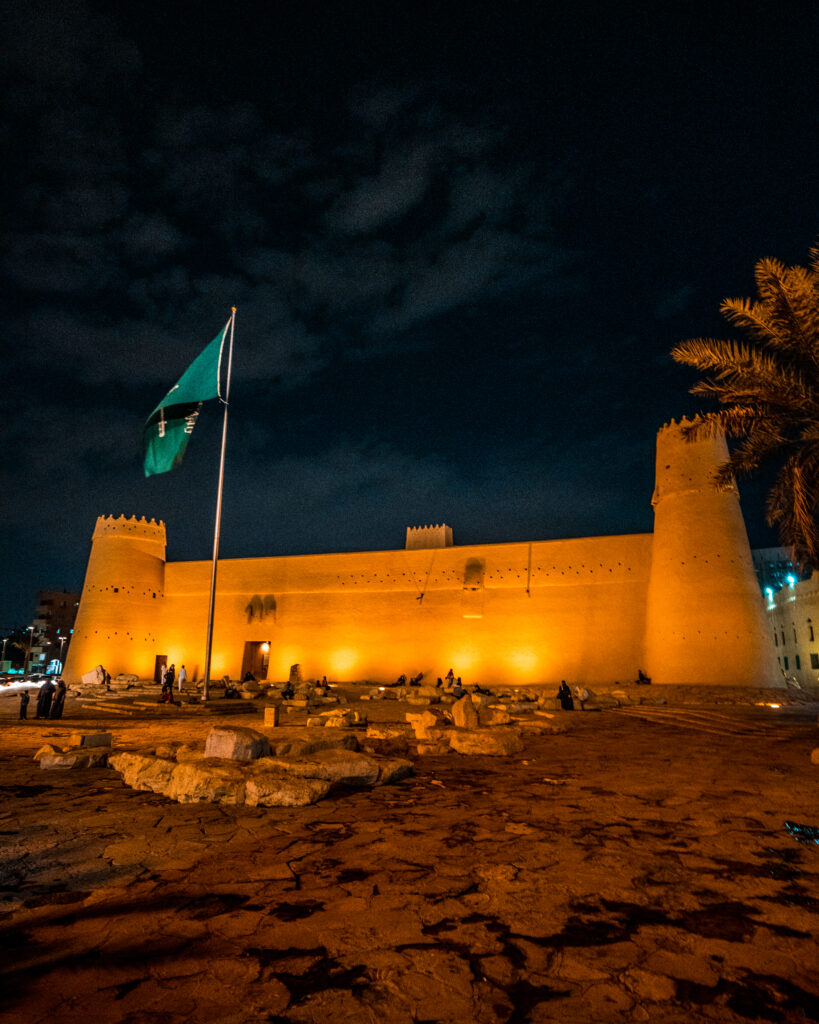 If you want to be one of the fortunate people selected for our Saudi Expedition I:
Make sure the dates work with you before you start the selection process.
SAY YES and complete our online application form below.
Once you've applied and signed up to Wander Expedition, we'll update you as you move on in the selection process. Check your Spam folder regularly in case the automated emails go there!