We create fun travel families of fearless adventurers in unique destinations. In a world that was brought to a standstill by the pandemic, we took a bold step by organizing group trips as we emerged from lockdown in late 2020. While it may have seemed counterintuitive at the time, it reaffirmed the human need for connection.
Unlike traditional travel agencies, Wander Expeditions has a carefully curated selection process that ensures that our groups are diverse, balanced, and most importantly, fun. We believe that the company you keep during your travels is just as vital as the destination or the journey itself.
Our journey began in 2020, with Afghanistan and Kurdistan as our pioneering destinations. As the world slowly regained its stride in 2021, we expanded our horizons, venturing into extraordinary locations such as Congo, Somaliland, Socotra, and Venezuela. In 2022, we focused on consolidating our brand values and refining our unique approach to travel. We wanted to ensure that every moment spent with Wander Expeditions exceeded our clients' expectations. 2023 was the Year of Growth. The result? A growing community of over 450 adventurers, who embarked on more than 75 expeditions. What's even more remarkable is our remarkable +50% repeater rate, a testament to the incredible experiences and connections forged during our journeys.
Whether you're seeking the thrill of adventure, or the joy of discovering new cultures, Wander Expeditions invites you to join our exceptional travel families. Let us take you on a journey beyond the ordinary, where connections are made, stories unfold, and memories are etched into your heart forever.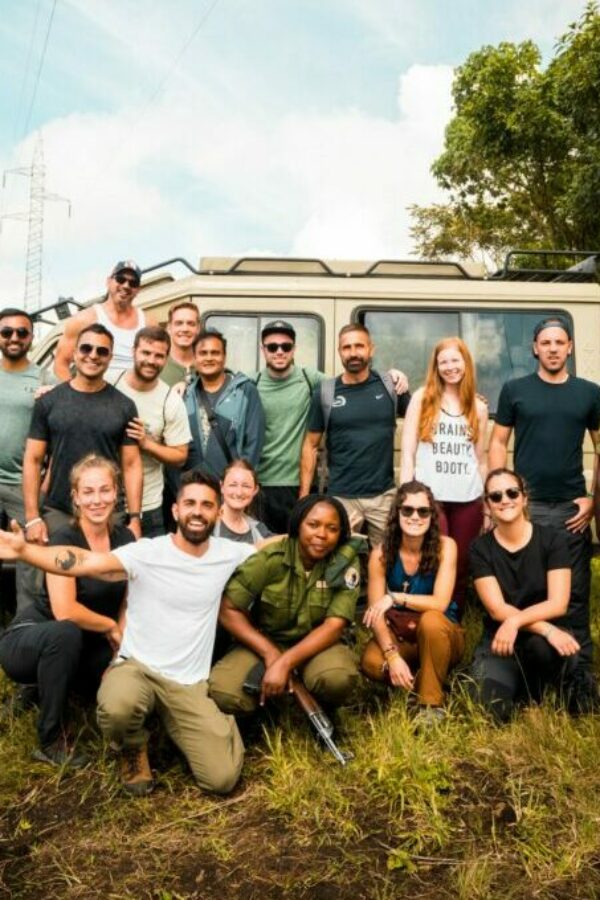 After visiting Every Country in the World in 2019 and becoming one of the youngest people to do so, Alvaro Rojas, our founder, set out to bring those misunderstood destinations closer to a new wave of adventurers eager to experience them first hand.
He is one of the most travelled people in the World, having been to over 130 countries more than twice, over 6 times to Afghanistan, 4 times to Yemen, journeyed to Timbuktu by fishing boat and roadtripped four times across West Africa. He has lead around 40 Expeditions and groups of up to 22 people for two weeks overlanding Africa.
He loves people, human connection and discovering new places.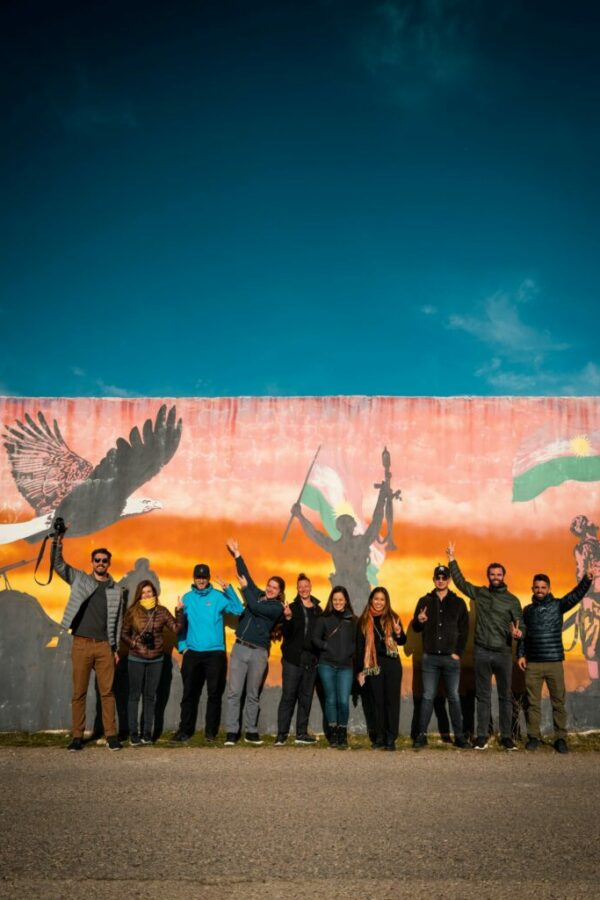 We have World Class Know-How, first hand experience on the ground and a reliable network of local experts in every destination, but it's our selection process that makes us special. We create the best travel families.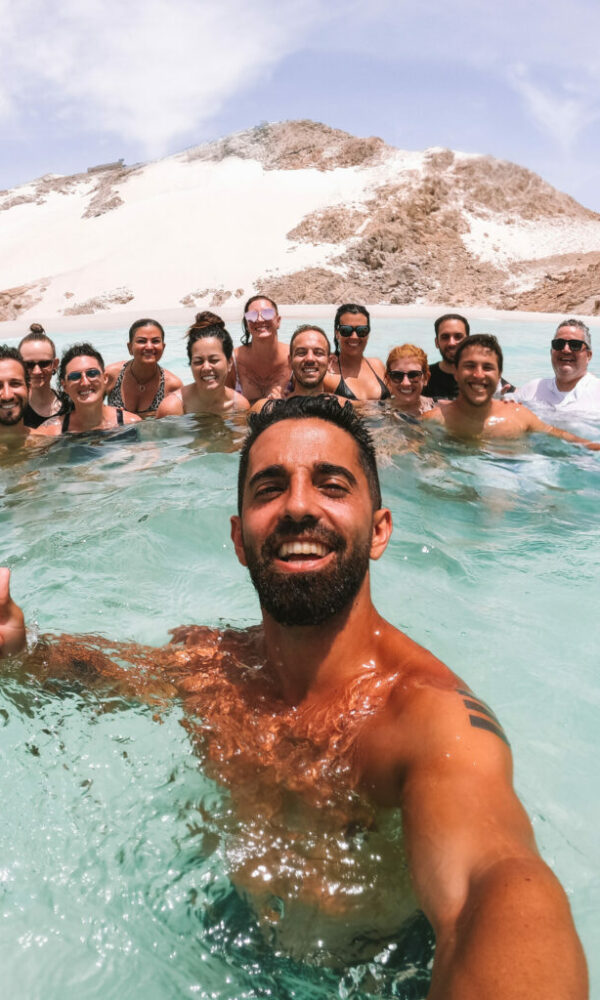 Joining a Wander Expedition you have the assurance that the group will be fun, the people will be diverse and interesting and on your same page. We are confident in your final experience satisfaction because we select every single one of our candidates. We are not a traditional travel agency where the first to book is the first to join.
We take fun very seriously because it's not just about the destination, it's about the people you share it with!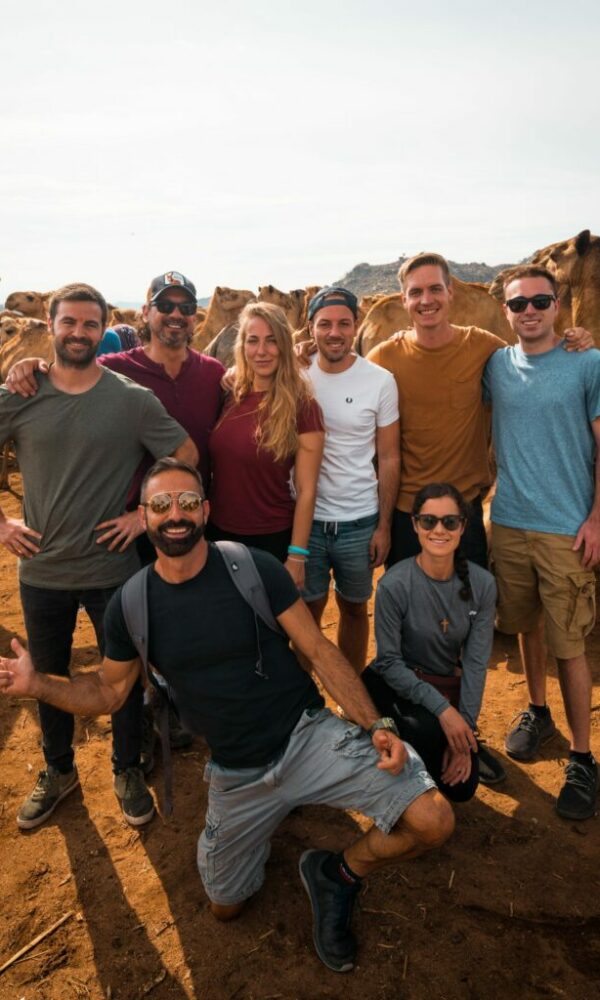 meet our
expedition leaders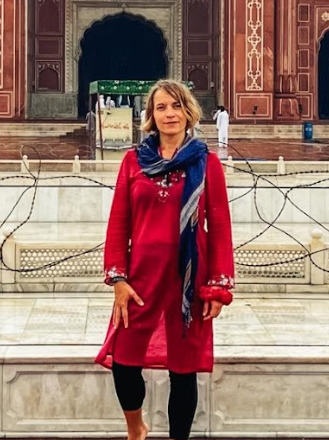 Elena's passion for adventure and travel has led her to explore cultures over 130 countries and experiences across the globe. Working as a teacher, she has been able to lived in China, Kazakhstan, Tanzania, Malaysia, and currently resides in Oman. Elena's love for travel extends beyond her work, and she often takes sabbaticals to journey to the far corners of the World. 
Her wanderlust led her to join the Wander Fam on the Saudi Expedition, where she was immediately drawn to the brand's intrepid spirit and commitment to authentic travel experiences. Since then, Elena has become a key member of the Wander Fam, joining many Expeditions and leading more than any other WE Leader, including Afghanistan, Iraq, and Syria.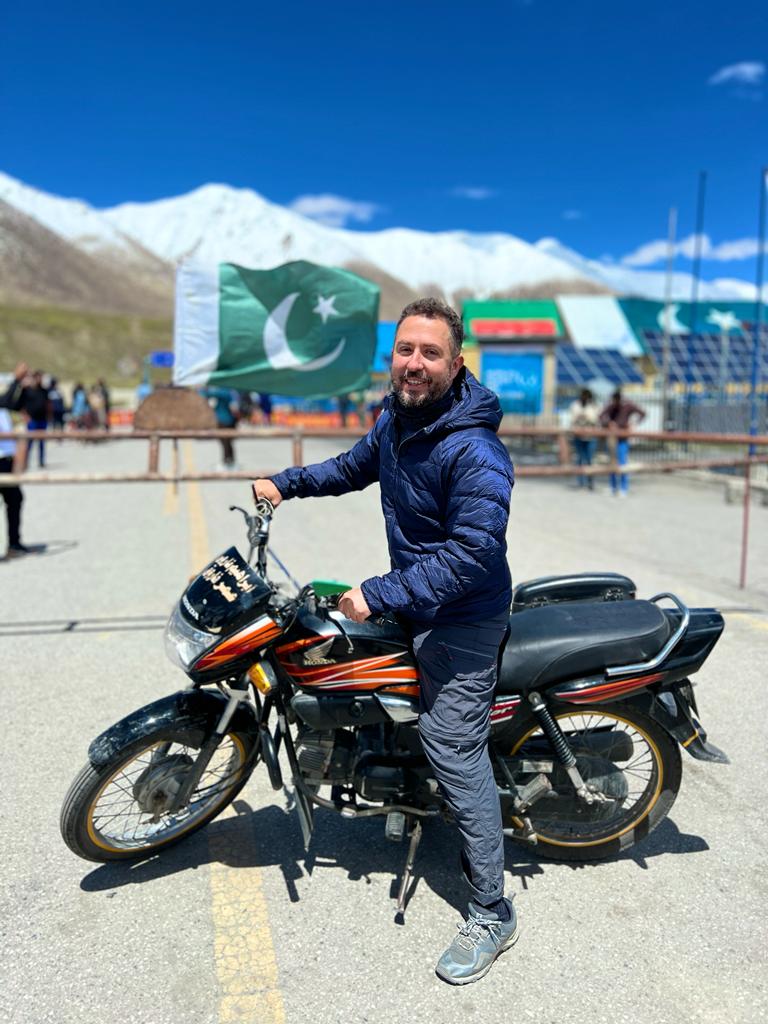 José left his career in Spain as a TV producer at the age of 30 to start over in London. 10 years and a British passport later, he was managing 20 people in one of the biggest travel companies in the UK. 
In 2022, he took a sabbatical to pursue his passion: travel. He joined 9 expeditions and led 3 more that year, making him the person with the most Expeditions in 2022, even more than Alvaro! He has explored Afghanistan and Syria twice, Mali and Burkina, Iraq and many other challenging destinations. He knows Wander Expeditions like nobody else does, and as a leader, he is fun and selfless, the kind of person you always want in your travel family!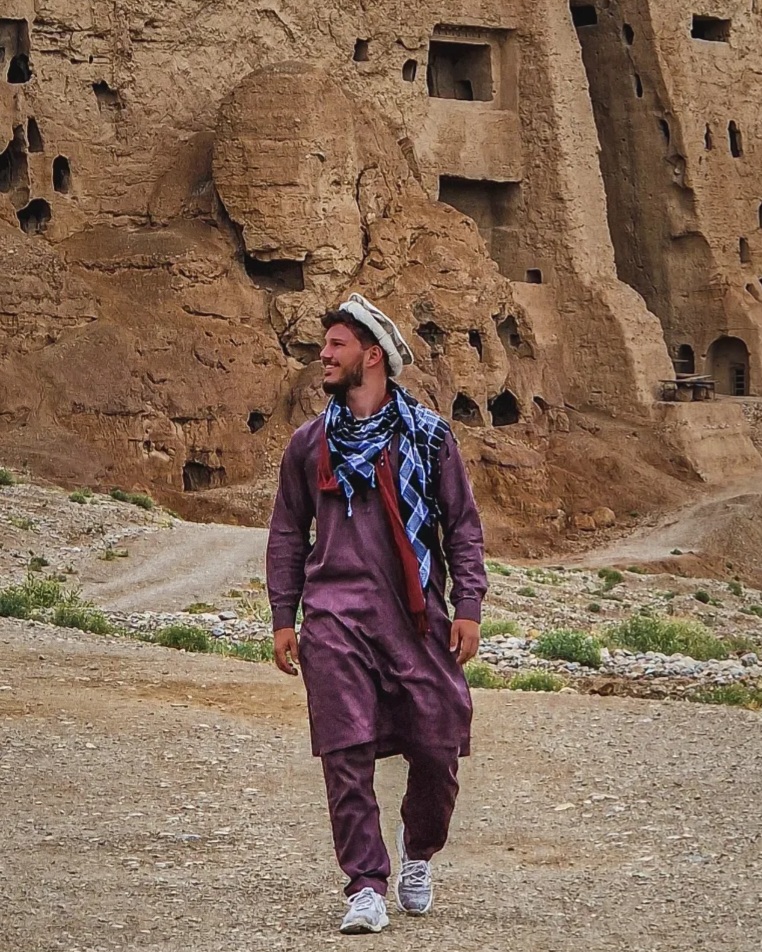 Stef is the definition of an overachiever. He studied Business and Astronomy (who has ever heard of that combo?) while managing a COVID vaccination centre as his side job. He joined Wander Expeditions early on, in the iconic Venezuela Expedition, and this sparked his wanderlust taking him to over 60 countries and 9 Expeditions. 
Syria, Afghanistan, Yemen, Iraq, DRC, Mauritania are just some of the travel fams he impacted with his good vibes, optimism and can-do attitude. He is a natural leader that stood out quickly and one of our first WE Leaders. He loves Wander Expeditions and has contributed immensely to the growth of the Wander Fam, and his track record is proven by coming in a very close 2nd in our 2022 Wander Games. You are lucky to have him as your lead!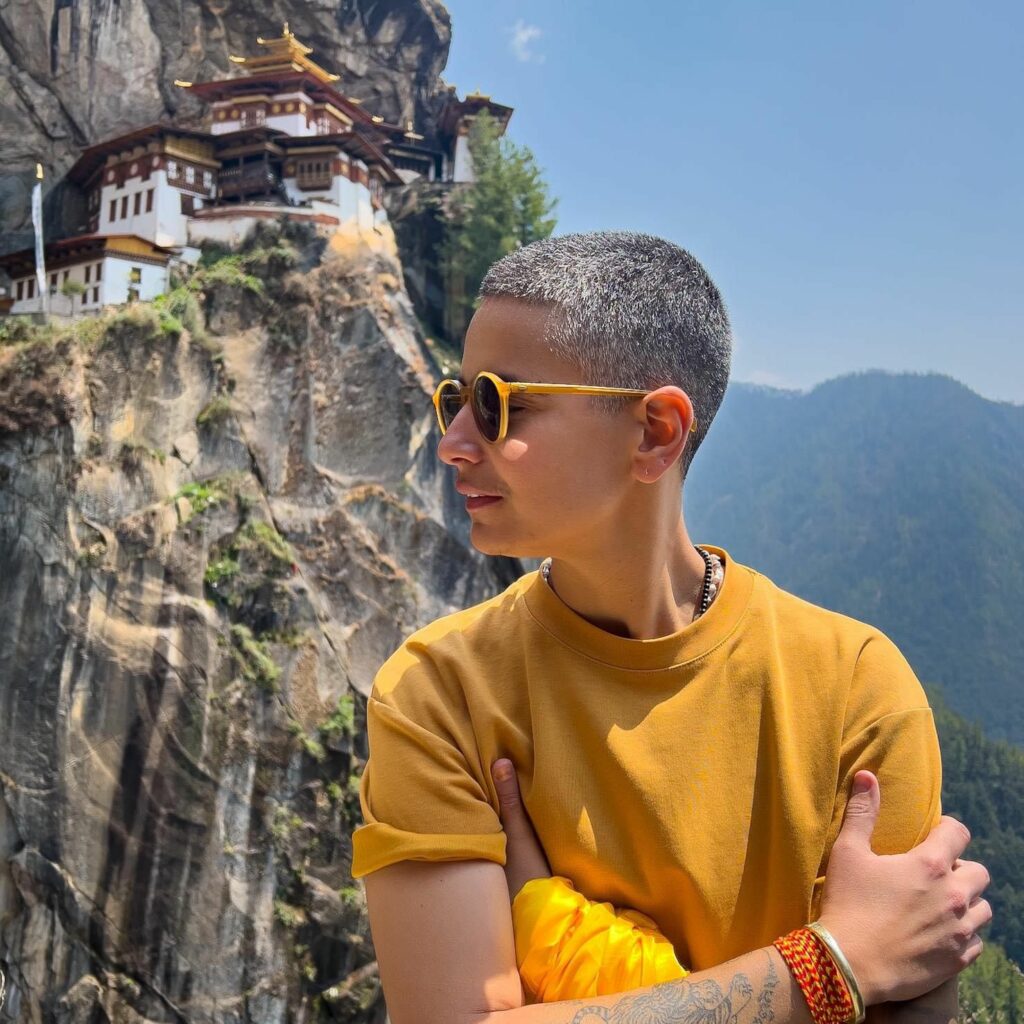 Born in a port city in Greece, Dorothea has lived in Paris, Lisbon and Berlin. She used to guide tour groups in both Spain and Portugal, but when the pandemic hit, like everybody, she needed to adapt! 
Nowadays she's on the road full time as a digital nomad. When she's not on an Expedition in Afghanistan, Syria or Pakistan, you can certainly find her sipping a cup of coffee at a hipster coffee shop, working on her 9-5 gig. Dorothea's first Expedition was the infamous Venezuela in 2021 and since then she has joined 7 more! She is a highly involved senior in WE, knows the brand inside out and counts the Wander Fam in dozens of friends. Together with her experience of over 80 countries visited makes her the perfect Expedition leader!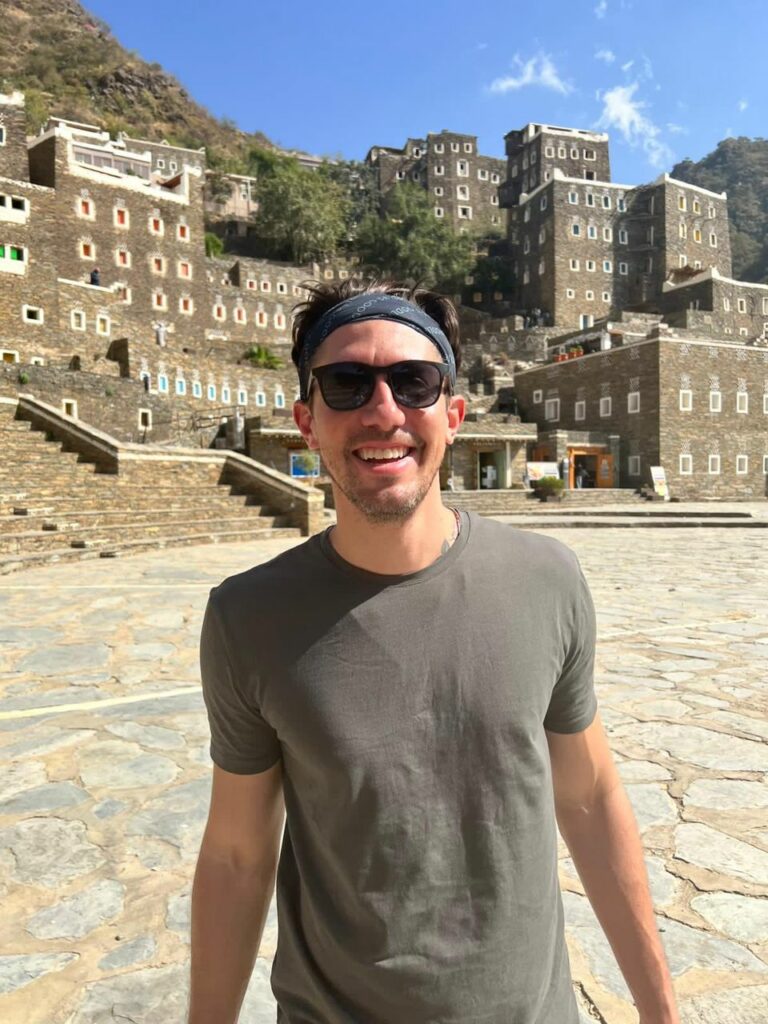 Trey is the definition of "Pura Vida". However, he isn't Costa Rican, but Venezuelan! Born in the US, he studied in Venezuela (also holds that passport), and works and lives in Madrid. A true bon vivant that enjoys the balance of slow weekends basking under the Spanish sun with thrilling Expeditions to destinations like Mali, Burkina, Mauritania, Saudi & West Africa. 
He is an OG Wander Fam, since he joined our second Expedition to Kurdistan. Since then he has grown to be one of the most charismatic senior repeaters on WE and successfully led Expeditions in hard destinations like Iraq or Iran. Trey is the definition of a good time, so enjoy!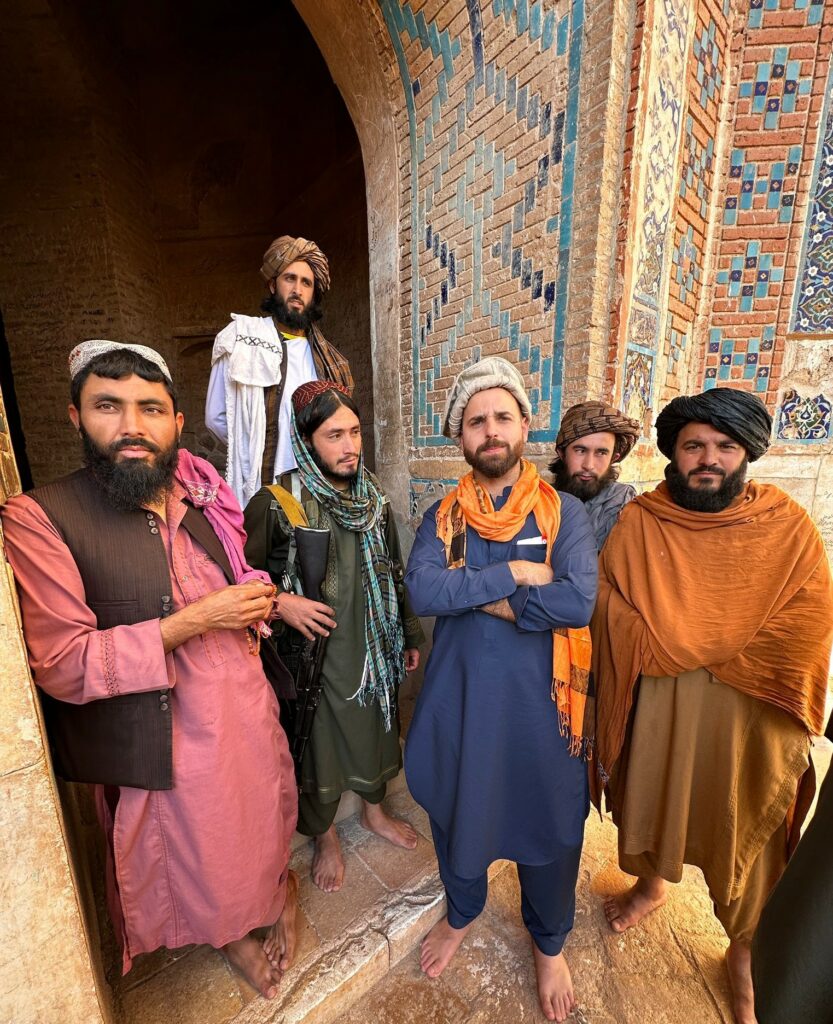 Born and raised in Argentina, Rama is an expert traveler with over 150 countries under his belt. He has been living in different countries around the world and he has settled in Spain for the time being, to help his goal of visiting every country in the World. 
Rama joined Wander Fam on their first West Africa Expedition – a true nightmare that he took on with a smile. He is the kind of guy that volunteers to be in the car with the broken AC. He leads by example and generosity. He loved the experience, so it didn't take him long to say yes to the Expedition of a lifetime, Afghanistan. His kind leadership, travel experience and hardcore WE reputation make him an excellent leader for this adventure!