Bangladesh is a hidden gem waiting to be discovered! Often overlooked by the media, this South Asian destination offers an extraordinary journey off the beaten path. Get ready to dive into the vibrant chaos of its cities, immerse yourself in the tranquility of tea plantations, and embrace the captivating diversity of the North. Don't forget to explore the historical wonders in the West! We'll embark on an epic adventure, crossing the country by car, train, and boat, to ensure you experience the true essence of this remarkable place. Best of all, Bangladesh is one of our most affordable Expeditions, making it accessible for everyone to join in on this adventure. Don't miss out on this thrilling opportunity to explore an incredible destination that has been hiding in plain sight!
Day 1: Chittagong. 
We start from Chittagong, you can either fly internationally there easily from hubs like Dubai or Abu Dhabi, or, you can fly to Dhaka and then take a cheap 30€ domestic flight in the early morning of Day 1.
We will start by exploring the Ship breaking yard, an incredible location known as the forbidden world, where big ships are manually dismantled. While we won't be able to enter, we can witness the activity from a distance. Then, we will head to the business capital of Chittagong to visit the beautifully maintained Second World War cemetery by the Commonwealth War Grave. Our last stop will be at the famous fish harbor, where we can see fishermen preparing their nets and boats. Overnight in Chittagong.
Day 2: Srimangal.
Day 2 will be filled with exciting activities, starting with a train ride from Chittagong to Brahmanbaria, followed by a drive to the Tea capital of Srimangal. Here, we will explore 120 tea gardens and visit three to four tribal communities, enjoying air-conditioned coach seats and visiting rice processing factories. We will also walk through tea gardens, visit tea workers' villages, and try the famous seven-layer tea at local stalls. Overnight in Srimangal.
Day 3: Tribes and village life.
The fun continues on Day 3, where we will visit Lawarchara forest before breakfast and explore the sub-tropical rainforest. Here, we will witness the rare hillock gibbons, a type of gibbon living on top of trees. We will also visit the Khasia tribal village, a matriarchal tribe in Bangladesh, and see their agriculture and battle leaf cultivation practices. Additionally, we will visit the Tipra tribe, a Mongolian race settled in Bangladesh, and the Monipuri people village, famous for weaving works and traditional dancing.
Afternoon drive to Dhaka and transfer to the boat station to take an overnight boat to Barisal.
Day 4: Bagerhat Mosque and Barisal.
The day will begin with a visit to the floating market in Banoripara. The region is called Swarupkati and boat is the main mode of transportation here. We will take a boat ride through narrow canals and witness the everyday life of the people, such as bringing vegetables to the market by boat, washing, bathing, cleaning, and kids running around. The floating markets are over 200 years old and people still trade their goods there.
We will then explore Bagerhat UNESCO world heritage mosque city. Upon arrival at Bagerhat, we will visit the 60 dome mosque, a unique Turkish design mosque that is decorated beautifully. We will also have the opportunity to listen to the reciting of Quran by a local Imam. Then we will go on a walking tour to visit the Shrine of Khan Zahan Ali, the founder of the region, followed by a visit to the 09 domed mosque and other nearby mosques.
Late afternoon transfer to Jessore. Overnight in Jessore.
Day 5: Temple city of Puthia.
We will start by exploring the temple city of Puthia, where we will see dilapidated palaces and bewitching temples. We will visit the Govinda temple, Aniina temple, the largest Shiva temple, and the palace. We will also take a photo break at the famous hundred-year-old Hardinge Bridge, the longest railroad bridge in Bangladesh. Finally, we will attend a Baul cultural program, a traditional folk music genre, to experience the authentic cultural flavor of Bangladesh. Overnight in Rajshahi.
Day 6: Aita Mosque and Bogra.
On Day 6, we will depart from our hotel in Rajshahi and head to Atia Mosque, a stunning example of Islamic terracotta. We will also witness traditional pottery making and farming practices in a neighboring Hindu village, followed by a visit to a local NGO place that practices organic farming. Our lunch will be at the NGO, and we will have the opportunity to see their projects, including the largest community seed bank and traditional puffed rice making. Overnight in Dhaka.
Day 7: Dhaka.
On Day 7, we will explore Dhaka city in a local way. Our first stop will be the colorful early morning flower market, followed by a visit to the Karan Bazar wholesale vegetable market and fish market. We will also visit the Masala market, rail line market, fish and grain markets. For architecture lovers, we will stop by the Parliament house from the outside. Historical Lalbag fort built in 1678 AD is a must-see tourist attraction, featuring beautiful gardens with historical buildings that remind you of the glory of Mughal rule in Dhaka. We will visit the New Market block printing work, where we can see beautiful blocking printing and learn about the process. Next, we will take an Old Dhaka walk and rickshaw ride to explore the city dwellers' lifestyle. We will visit the Hindu street and start mosque. The Pink Palace from colonial times is the prettiest building in Dhaka, and we will take some pictures there. Lastly, we will visit the bustling river port Sadarghat, where a boat ride is a must to experience the hundreds of small boats crossing the river. Overnight in Dhaka.
Day 8: Fly out.
After breakfast it's the saddest time of any Expedition: we say goodbye and head back home or continue with our journey.
The Bangladesh Expedition can be paired with a 4day/3night add-on to Bhutan. Simply express your interest in your application and we'll give you all the information.
Hotels
Shared rooms in 3-4star hotels.
Transport
Private vehicle and driver.
Entrance Fees
All entrance fees to sites on your itinerary.
Local Guides
Expert crew that will help us navigate and squeeze the most juice of our adventure.
Visa Assistance
Most nationalities can get a visa on arrival to visit Bangladesh, however, we'll assist you in the process should you need to apply in an Embassy or have any doubts.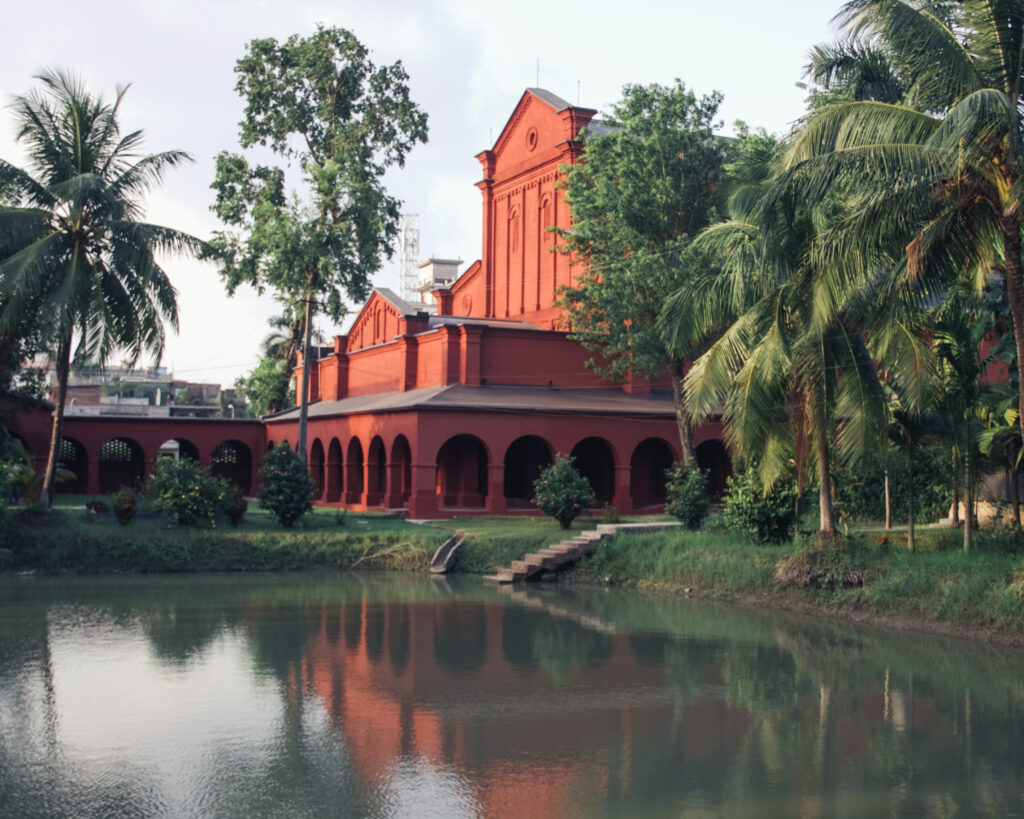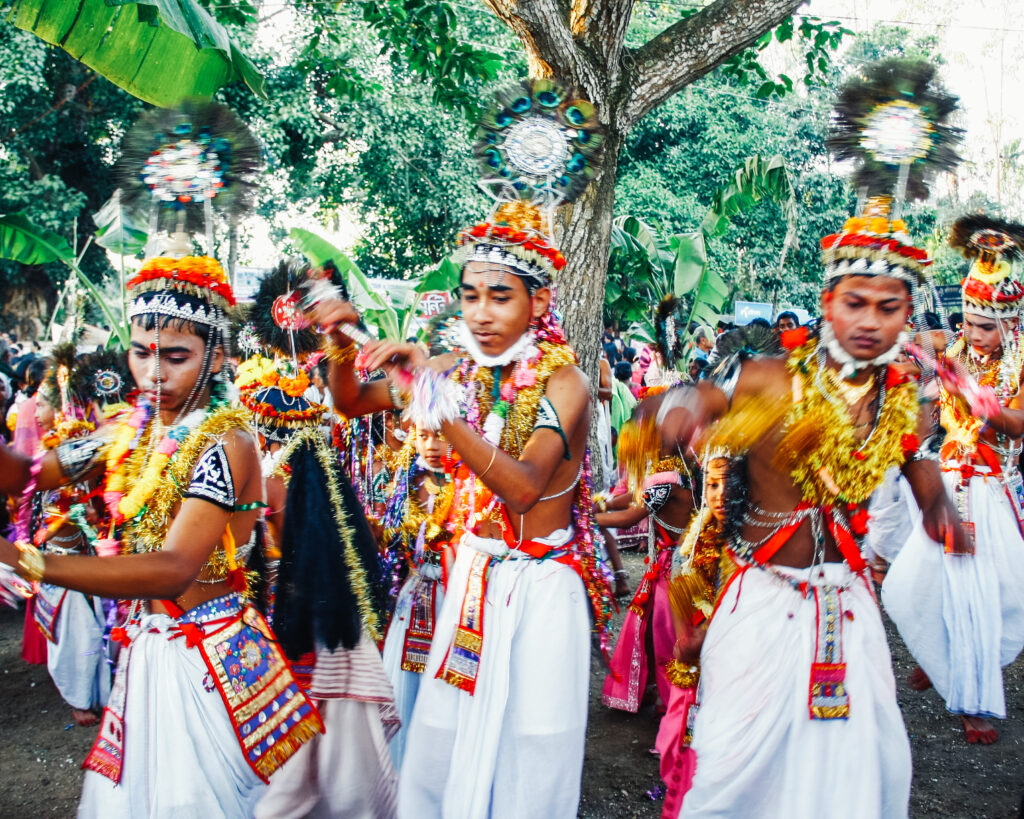 Most nationalities can get a visa on arrival to visit Bangladesh, however, we'll assist you in the process should you need to apply in an Embassy or have any doubts.
Wander Expedition doesn't book flights for you and is ultimately not responsible for your flight connection, but we can offer guidance and support when you research the best options for you. You will be flying to Chittagong and from Dhaka. We start from Chittagong, you can either fly internationally there easily from hubs like Dubai or Abu Dhabi, or, you can fly to Dhaka and then take a cheap 30€ domestic flight in the early morning of Day 1.
Bangladesh is overall safe, but can be very overwhelming if you travel alone. This Expedition is a fantastic way to explore the most secluded side of South Asia with the best travel family and a reliable local crew.
This Expedition is for everyone looking to have a fun time, explore an off the beaten path destination, make new travel friends and memorable travel stories.Bangladesh is the perfect unique off the grid adventure, offering great cultural depth, historic monuments, and stunning outdoors. It's also one of our most affordable Expeditions and one of those that will be filled with travel stories.
Wander Expeditions is not a traditional travel agency where the first to pay is the first to go. We take you to stunning destinations, but we know the people you share it with is even more important when you travel. That's why we have a refined selection process where we filter and vet candidates to ensure that groups are fun, balanced, diverse and interesting! We make sure candidates are on the same page and share our values of being fun, flexible and fearless, so we can guarantee everyone will have an amazing experience. We create travel families, so #trusttheprocess. Halfway through our process, we share the price with all pre-selected applicants. It only takes 15 min to apply, so you literally have nothing to lose! What are you waiting for to join the Wander Fam?
If you want to be one of the fortunate people selected for our Bangladesh Expedition:
Make sure the dates work with you before you start the selection process.
SAY YES and complete our online application form below.
Once you've applied, we'll update you as you move on in the selection process. Check your Spam folder regularly in case the automated emails go there!