Togo and Benin are the perfect first experience in West Africa, while still keeping all the thrill and adventure you seek for in any off-the-beaten path experience. We will venture off the more downtrodden coast most visitors stick to, and head up North to explore the land of the Fulani, Somba and Tanekas, fascinating tribes in Northern Benin. Togo and Benin are also the home of Voodoo, which we will try to understand as a belief system based on nature and spirituality, breaking the stereotypes of western pop-culture. Finally, we will marvel in stunning sceneries and the unique stilt lake villages that are found in both neighboring countries. It's the Expedition of a lifetime, and you can't miss it!
Togo is open for tourism – a negative PCR test <7 days is required to board the plane.
Day 1: Voodoo Route: Lomé to Ouidah.
The Expedition starts in Lomé, Togo on March 4th. To maximize our time, everyone should arrive a day early, on the 3rd. We'll start in the early morning and visit the infamous Voodoo Market in Lomé. The sight of so many animal corpses isn't for everybody, but it's certainly a distinct cultural aspect of this region worth exploring.
We'll move on to Togoville, a small laidback town in the shores of Lake Togo which we'll cross on a fishing boat.
In the afternoon, we'll reach Ouidah, an important center for Voodoo in Benin, just after the border.
Overnight in Ouidah.
Day 2: Ouida and Lake Aheme.
Ouida was a strategic center in the slaving routes of West Africa. Over 2 million people were enslaved and taken against their will to the Caribbean, Brazil or the US. We will visit the 4km that stretch from the "point of no return" to the beaches in the Atlantic and trying to better understand the tragic History of this place.
Later, we'll continue to Lake Aheme, another influential Voodoo center. Benin is one of the few countries in the World that has its own official religion. But, in fact, Voodoo is full of prejudices and transcends the idea of dolls pinned with long needles. It's actually very connected to nature and the idea of spirits. We'll visit a Yoruba temple dedicated to the God of Justice.
Overnight in Lake Aheme.
Day 3: Abomey and Dassa.
In the early morning, we'll visit the ancient Danxome, with its royal palace and museums, UNESCO sites. The strong Kingdom of Danxome ruled the Gulf of Guinea back in the day, vanquishing other local tribes and selling off prisoners as slaves.
In the afternoon, we'll visit the Fulani tribe, a nomadic and islamic ethnic group in Benin.
Overnight at tents in Cove.
Day 4: Taneka Country
We'll drive on to Djougou and into Taneka country, to meet this fascinating tribe that are known for not wearing many clothes and smoking on their long wooden pipes.
It will be a long journey to the North of the country, where we will get to see regions of Benin that tourists that only reach the coasts rarely see.
Overnight in Djougou.
Day 5: Somba Country
It's time to head to Pays Somba, or Somba Country. This ethnic group is mostly known for their fortress-like houses called "tata". They also live across the border in Kara, Togo, and we'll try to crossover if we can.
Overnight in Boukombé.
Day 6: Journey south.
We turn back around, headed south, and pass Boukombé Valley. One of the most beautiful sceneries in our Expedition.
Overnight in Dassa.
Day 7:  Porto Novo & Ganvié
We'll drive to Porto Novo and explore the capital of Benin, with its stunning afrobrazilian architecture and impressive mosques.
In the afternoon, we'll venture to Ganvié, the town on lake Nokoue, built on stilt houses, canals instead of streets and boats instead of cars.
Overnight in Cotonou.
Day 8: Free time, fly out. 
After breakfast, the worst moment of every Expedition: we say goodbye. The Expedition is finished and we fly out.
If time allows (depending on our flight connections) we might do another quick tour of the city before we head to the airport.
Some of us will continue on to Ouagadougou for our Mali and Burkina Expedition.
Accomodation
Shared twin room in 3-4 star hotels (when available).
Guides
Expert local guide and fixer.
Transport
Private vehicles, fuel and drivers
Food
3 meals a day are included.
Visa Support
We'll help you prepare the visas for Togo and Benin.
Contribution to local communities
Every tribe visit tries to create an impact in the community with our contributions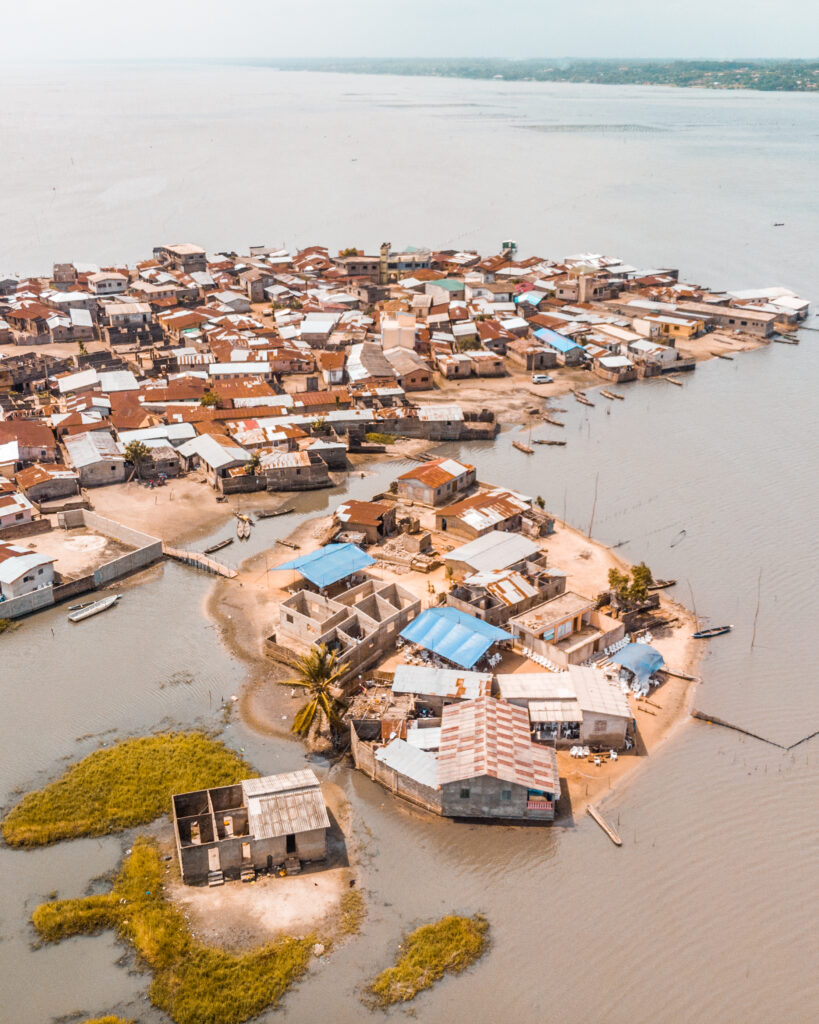 If you want to be one of the fortunate people selected for our Togo & Benin Expedition:
Make sure the dates work with you before you start the selection process.
SAY YES and complete our online application form below.
Once you've applied and signed up to Wander Expedition, we'll update you as you move on in the selection process. Check your Spam folder regularly in case the automated emails go there!