If you are looking for a fun African adventure, this is it! Our Expedition will experience game drives in the best region in the World for safaris, gorgeous African landscapes from African savannahs to Mount Kenya or Lake Nakuru. To cap it off, we'll enjoy a couple nights by the Indian Ocean coast in the charming old town of Lamu, a completely different cultural experience that will deepen our understanding of Kenya's immense cultural diversity. It's the perfect first experience in Africa, or the trip you were always waiting for to one of the dream destinations in this continent, Kenya! Packed with activities and incredible outdoors, but also, with enough time to enjoy the new lifelong friends you'll be making. Welcome to the Wander Fam!
Kenya is open for tourism – a negative PCR test <72h is required to board the plane.
Day 1: Nairobi to Meru NP.
Depart from Nairobi to Meru national park which is located in the North East park of Kenya and it is a park known for the big five Rhino, Buffalo, elephant, leopard and lion. The park has more than 5 rivers that supplies water to the main Athi river.

On our way to Meru, we'll try some local delicacies for lunch, our first glance into Kenyan cuisine.

In the afternoon, we'll check-in at the lodge, freshen-up and get ready for an afternoon safari drive in to the park for some animal sightings.

Dinner and evening stories from the Meru community at Ikweta Safari Lodge.
Day 2: Full game drive day at Meru National Park.
A full day safari in Meru NP to maximize our wildlife encounters. The lodge will serve packed lunch for the day so we can keep going and enjoy our animal sightings and the beauty of the serene landscapes around us.

We'll be back in the lodge in the evening for dinner and relaxation after a long day of safari action.
Day 3: Meru to Nakuru NP.
Leave Meru morning hours for Nakuru NP. We'll stopover at the famous Thompsons Falls in Nyahururu.

Check-in at the lod

ge in the afternoon for refreshments and an evening safari in Lake Nakuru National Park.
Day 4: Lake Nakuru NP.
Lake Nakuru is home to four of the big five safari animals, amongst many other species. Lions, leopards, buffalo and rhino roam the plains and it's one of the few places in Africa that still has a significant population of the endangered white rhino.

Lake Nakuru is perhaps best known for the huge migrations of pink flamingos that descend upon the lake in vast numbers throughout the year.

Hiking, birdwatching and Safari driving will be the activities of the day as we will spend most of the day out in the park.
Day 5: Lake Naivasha and Nairobi
Leave Nakuru NP in the morning towards Lake Naivasha for a boat cruise and animal sightings on the beautiful lake. We'll see dozens of Hippos and crocodiles and we'll even have a chance to swim in the middle of the lake. Don't worry, we're safe there, the water is too cold for them!

In the afternoon, we'll arrive in Nairobi and start our exploration of the Kenyan capital.
Day 6: Nairobi and fly to Lamu.
In the morning, we'll visit the giraffe center and have a chance to feed some of the protected animals in this safe-haven.

Nairobi has many different sides and there are many streetboys trying to make a living. Today, they'll give us a tour of their neighborhood.
During our city tour, we'll have a chance to dwelve in the Matatu culture, hoping on and off of these buses as we explore Nairobi.
In the evening, we'll fly to Lamu.
Overnight in Lamu.
Day 7: Lamu
We'll start exploring the market in Lamu and find everything from spices to donkeys, cats and women wearing bui-bui (islamic dresses). From there we continue to Manda Bay, the best pristine coastline of Kenya, for a swim.
In the evening we will sail out on a traditional dhow boat and have a sunset cruise and dine recipes based on fresh fish and coconuts, the local treats.

Overnight in Lamu.
Day 8: Goodbyes and Fly out
After breakfast, the worst moment of every Expedition: we say goodbye. The Expedition is finished and we fly out.
Hotels
Shared twin room in 4-star hotels (when available).
Guides
Expert local guide and fixer.
Transport
Private minibus with driver, boats, safari game drives or boda boda tours. Every transport is covered!
Food
Three meals a day with a drink (water or soft drink).
Visa Support
Most nationalities have visa on arrival, but feel free to check with us!
Entrance Fees
All entrance fees to sites on your itinerary.
Domestic Flights Nairobi to Lamu and return
Both domestic flights are included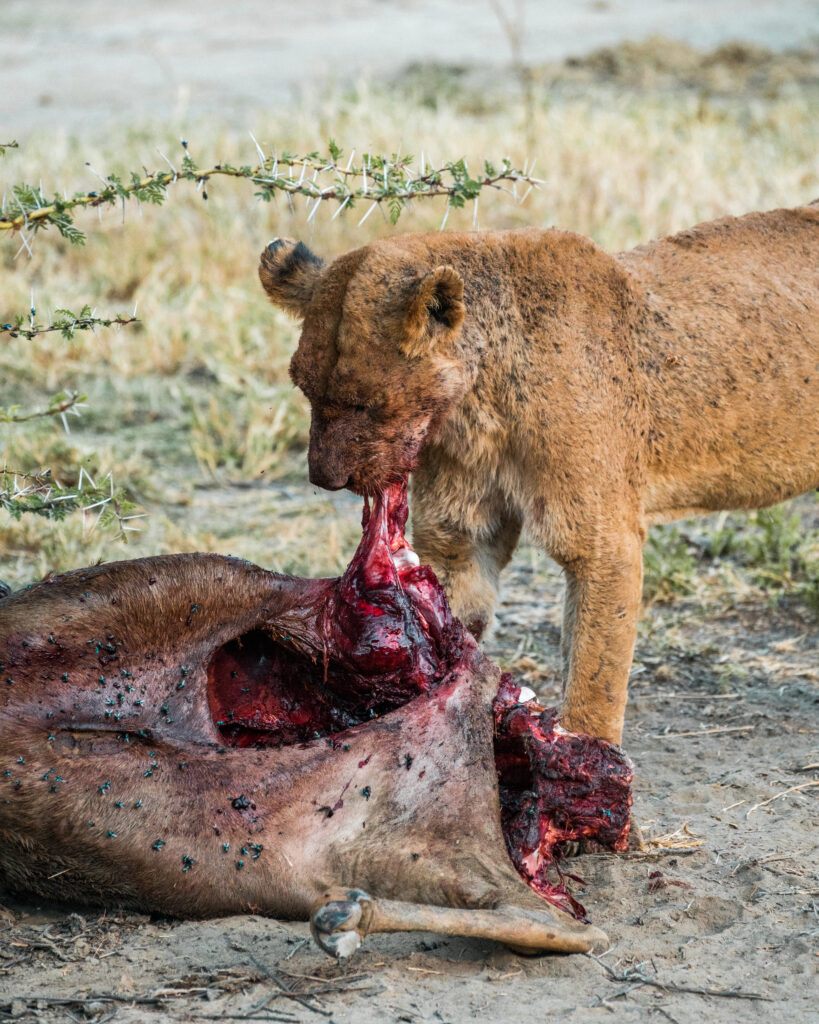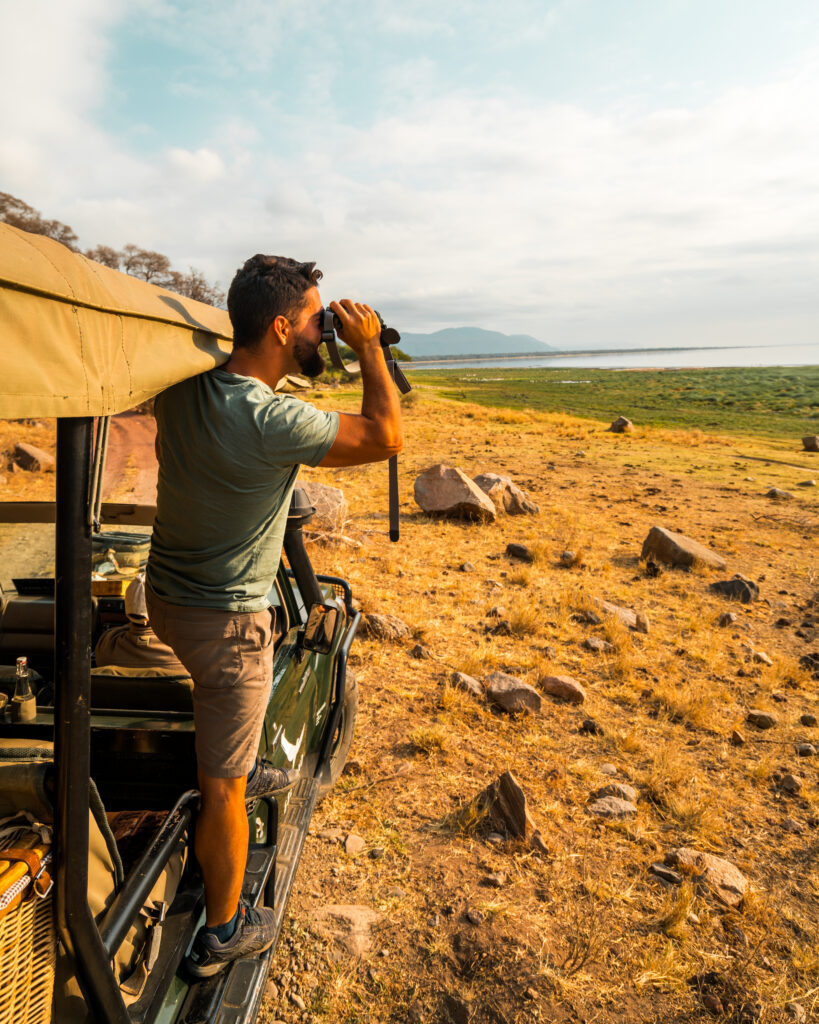 For most nationalities Kenya is visa on arrival, but check with us if you are not sure or need help.
Wander Expedition doesn't book flights for you and is ultimately not responsible for your flight connection, but we can offer guidance and support when you research the best options for you. You will be flying to and from Nairobi International Airport. You must make sure to search for connections that get there on February 11th (the day before our Expedition) and leave not sooner than February 19th after noon.
Kenya is one of the safest destinations we've traveled to in Wander Expedition! It's a fantastic first experience in East Africa and we will be accompanied by a local crew at all times, which will help us interact with locals and have the best possible experience.
This Expedition is conceived together with DRC. Kenya and DRC pair up perfectly. For experienced travelers joining us on DRC, Kenya will be the perfect finish, and you'll get to meet a very fun group of people. For travelers new to Africa, the Kenya Expedition is the chance you've been waiting for! It's got outdoors, wildlife, safaris, culture, and local experiences! The Kenya Expedition is perfect if you are looking for a great time, meeting your new travel family, fun and an all-round African adventure.
If you want to be one of the fortunate people selected for our Kenya Expedition I:
Make sure the dates work with you before you start the selection process.
SAY YES and complete our online application form below.
Once you've applied and signed up to Wander Expedition, we'll update you as you move on in the selection process. Check your Spam folder regularly in case the automated emails go there!