The legendary Pamir Highway is here! Summer is the perfect time to explore the stunning raw outdoors of the Pamir mountain range and it's people. There are few places more off the beaten path than Central Asia and this is a great way to combine these countries. A balanced and very affordable Expedition, where we'll use our time efficiently to experience the nature and the culture in the Pamirs. All of it with the best possible company of new lifelong friendships you'll create.
PLEASE NOTE: The land border between Kyrgyzstan and Tajikistan is currently closed. It looks like it will reopen in the Spring, but should it remain closed, we have a second Itinerary in place that will cover part of the Pamir Highway and reach Dushanbe and Tajikistan via Fergana Valley in Uzbekistan.
Day 1: Osh – Tulparkul
In the morning, we will drive to Tulparkul lake and cross two passes, Taldyk and Chyirchyk. These passes are surrounded by shepherd's yurts, and we'll see some small lakes at Tulparkul. From here, we can also see Lenin Peak, which is 7134m high and covered in snow. We will sleep in a traditional yurt camp in Tulparkul.
Day 2: Tulparkul – Karakul
We will reach the highest part of the Pamir Highway today and come across Karakul Lake. Located at an altitude of 3914m, its name is translated as "The Black Lake". The Pamir Highway is several hundred meters away from the lake's shores, and we can enjoy a view of the lake for 40km. We'll pass through the village of Karakul, which has a unique and severe landscape.
Day 3: Karakul-Murgab
After breakfast, we'll drive to Murgab and stop at Akbaital pass, the highest pass in Tajikistan, which is 4655m above sea level. We'll spend the night in a hotel.
Day 4: Murgab to Langar
On the way to Bulunkul, we'll cross the Khargush pass, which is 4283m high. We'll stop at some beautiful places to enjoy the scenery and also stop at the lakes of Bulunkul and Yashilkul. We'll spend the night in a traditional homestay in Langar.
Day 5: Langar to Ishakshim & Khorog
In the morning, we'll drive from Langar to Ishkashim and visit historical places like the Yamchun fortress, Bibi Fatima hot spring, and Solo calendar in Yamg village. We'll also stop at the Kakh-Khaha fortress and Garm Chashma hot spring, which is located at 2325m above sea level and has been known since the Silk Road era. We'll stay in Khorog and see the different Pamiri people who speak a different language than Farsi.
Day 6: Khorog to Kalaikumb
We'll drive to Kalaikumb along the Panj River and see many different villages on the other side of the river. The Jiziew valley is a part of the Bartang valley and looks amazing. Kalai-Khumb is the first district in Pamir if you come from the Dushanbe side.
Day 7: Kalaikumb to Dushanbe
We'll drive from KalaiKhumb to Dushanbe and see the Khulbuk Caravan Saray. This place was very popular between merchants during ancient times, as it is located on the road of the old Silk Road, and people used to stop here and take a rest.
Day 8: Fly out
Today, we'll fly out of the country after an unforgettable journey through the beautiful landscapes of Kyrgyzstan and Tajikistan.
Backup plan:
Day 1: Osh to Tulparkul
Rise early and hit the road towards Tulparkul Lake. Along the way, cross two breathtaking passes – Taldyk, the highest in Kyrgyzstan at 3615m, and Chyirchyk Pass, surrounded by cozy shepherd's yurts at 2408m. Arrive at Tulparkul Lake, where you'll marvel at the snow-capped Lenin Peak rising majestically in the distance. Settle in for the night at a cozy yurt camp in Tulpar Kul.
Day 2: Karakul to Murgab
Wake up to a stunning view of the lake and head towards the border with Tajikistan. As you cross the border, the scenery changes dramatically, and you'll feel a sense of excitement and wonder. Your journey takes you to Murgab, with stops along the way to take in the sheer beauty of the landscape, including a visit to the largest lake in Tajikistan – the Karakul Lake. You'll also stop at the Akbaital Pass, the highest pass in Tajikistan, standing tall at 4655m above sea level. Spend the night in a charming guesthouse.
Day 3: Murgab to Osh Today, delve into the history of the region with a visit to Asaf ibn Burhia, Babur's house atop Sulayman Mountain, and the 16th-century mosque Rabat Abdulahan. Be sure to take in the stunning views that surround these historic sites.
Day 4: Osh to Khujand, Fergana Valley
Embark on a new adventure as you head to the lively Fergana Valley. This region is known for its vibrant culture, delicious food, and stunning scenery. You'll make your way to Khujand, an ancient city with a rich history.
Day 5: Khujand to Iskanderkul
After a good night's rest, it's time to hit the road again! Take in the stunning views as you journey to Iskanderkul, a lake surrounded by towering peaks and rugged terrain.
Day 6: Iskanderkul to Dushanbe
Spend the morning exploring the stunning natural beauty around Iskanderkul before making your way to Dushanbe, the capital city of Tajikistan. You'll be awestruck by the grand architecture, bustling bazaars, and friendly locals.
Day 7: Dushanbe
Dushanbe is a mesmerizing city with the weirdest landmarks and the best place to dive in the modern Tajik culture. We'll spend our last day exploring the city's many attractions, from bizarre palace Malls to its vast monumental parks.
Day 8: Fly out
On the final day of your trip, bid farewell to the region and fly out, taking with you memories of a lifetime!
Hotels
Shared rooms in 3star-4star hotels when available.
Transport
Private van, or 4WD and driver.
Entrance Fees
All entrance fees to sites on your itinerary.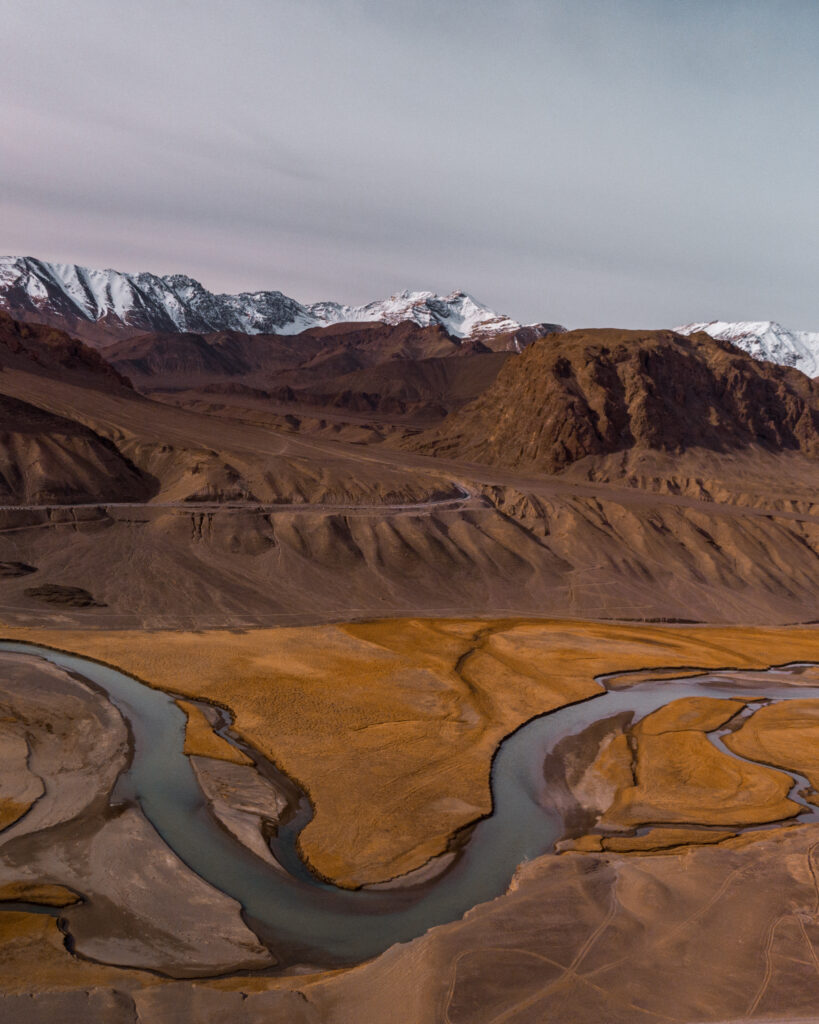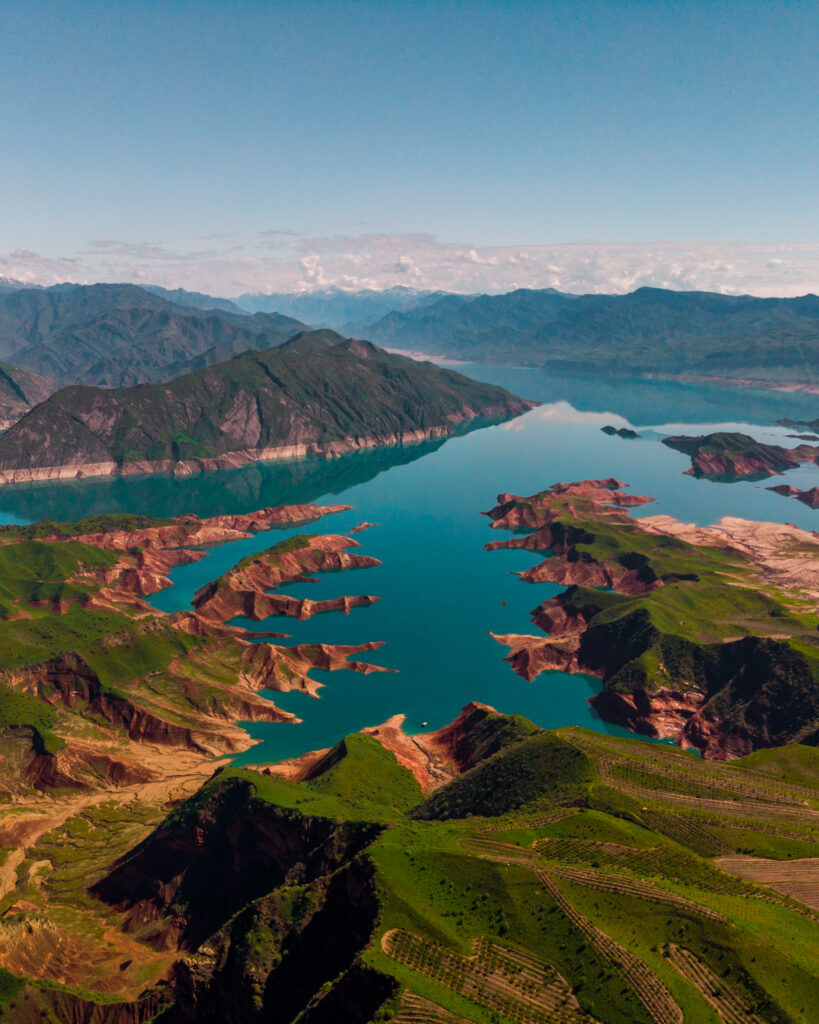 Most nationalities are either visa free or visa on arrival. You can check with us to see the visa requirements are depending on your passport.
Wander Expedition doesn't book flights for you and is ultimately not responsible for your flight connection, but we can offer guidance and support when you research the best options for you. You will be flying to OSH and back from Dushanbe.
The Stans are some of the safest destinations we've traveled to in Wander Expedition! It's a fantastic first experience in Central Asia for those of you that want to explore the most secluded side of this region.
This Expedition is for everyone looking to have a fun time, explore an off the beaten path destination, make new travel friends and memorable travel stories. The Pamir Highway is a legendary roadtrip with some of the most stunning raw outdoors and secluded peoples and cultures. It's also one of our most affordable Expeditions and a great way to combine these Central Asian countries. A fun roadtrip is the perfect style of trip to explore them!
Wander Expeditions is not a traditional travel agency where the first to pay is the first to go. We take you to stunning destinations, but we know the people you share it with is even more important when you travel. That's why we have a refined selection process where we filter and vet candidates to ensure that groups are fun, balanced, diverse and interesting! We make sure candidates are on the same page and share our values of being fun, flexible and fearless, so we can guarantee everyone will have an amazing experience. We create travel families, so #trusttheprocess. Halfway through our process, we share the price with all pre-selected applicants. It only takes 15 min to apply, so you literally have nothing to lose! What are you waiting for to join the Wander Fam?
If you want to be one of the fortunate people selected for our Pamir Highway Expedition:
Make sure the dates work with you before you start the selection process.
SAY YES and complete our online application form below.
Once you've applied and signed up to Wander Expedition, we'll update you as you move on in the selection process. Check your Spam folder regularly in case the automated emails go there!