This Expedition takes us to the Horn of Africa! We will embark on an overland journey from the Somali region in Ethiopia, to Hargeisa, the capital of Somaliland. From there, we will continue our exploration North, to the Indian Ocean, in the shores of Berbera and then loop back through the mountains near Sheikh. It will be a fun filled Expedition full of memorable stories, we will be feeding hyenas, haggling in the most famous camel market in the World, immersing ourselves in the local culture and Ramadan festivities, and swimming in the beautiful Somalian coast.
Day 1: Addis Ababa
We arrive in Addis from Goma in the afternoon, and spend the evening preparing for our journey and trying some local delicacies for dinner.
Overnight in Addis Ababa.
Day 2:  Harar
In the early morning, we fly to Dire Dawa, where we will be picked up and taken straight to Harar. The Old City of Harar is the gem in the East of Ethiopia, and very close to the Somali region in the country. Mostly inhabited my Muslims, it will be interesting for us to explore it during Ramadan.
Old Harar is a walled city and passed its gates you're entering a labyrinth of colorful nooks and crannies. We will spend the whole day exploring this intricate maze, visit a traditional home, and feeding kites in the local meat market.
When visiting Ethiopia trying local food is one of the highlights, so we will feast with their many culinary treats and delicious coffee. It's an experience in itself!
After dinner, we will pay a visit to the pack of hyenas that lives outside the city walls. Locals started feeding them leftover food and now they come by every night. We will simply place some rotten meat on a stick held with our teeth and they will munch it clean off our mouths!
Overnight in Harar.
Day 3: Babille Camel Market and Journey to the border
The small town of Babille is only a short drive away from Harar but you will feel a different atmosphere. We have entered the Somali region in Ethiopia. Somalis are famous for their camels and Babille has one of the biggest markets in the region. It's also a completely off the beaten path market, so expect no tourists there and attracting a lot of stares! We will experience how camels are vetted and the haggling between buyer and seller. This exciting opportunity only happens once a week, so we are extremely fortunate to be able to witness it.
We continue our journey East, stopping in Jijiga, the capital of Ethiopian Somalia, for lunch. In the afternoon, our goal will be to overland safely through the Ethiopian – Somaliland border. They informed us it might be closed due to the pandemic, so it won't be easy! You might learn a thing or two.
In the evening, we'll be picked up by our local crew and driven through the desert to Hargeisa, where we will feast on the local specialty: camel meat!
Overnight in Hargeisa.
Day 4: Hargeisa
We will take a break and explore the city, which is surely unlike any other you have been to!
We will tour the main landmarks in the morning, as well as arranging our permits to leave the town and explore other regions in Somaliland. We will also take a PCR test for your onward journey.
At night, the city comes alive. The market is bustling with stalls selling miswak, a toothbrush made out of a twig, and kwat, a chewable plant that works as the local alcohol and tobacco combined. Wandering the city at night, we will also have a chance to mingle with locals, get a haircut, or whatever life throws our way.
Overnight in Hargeisa.
Day 5: Las Geel & Indian Ocean
In the morning, we'll drive out to Las Geel, one of the best preserved rock-paintings in the World. What makes it so special, is not only the beautiful surrounding landscape, but also the complete access you get to the cave frescoes. It's so off the beaten path that there are no railings or screens between you and the rock-paintings. One of the few places left like that in the World.
We head to Berbera, a laidback town in the northern coast, just in time to enjoy an afternoon dip in the Indian Ocean. The journey across Somaliland was long, through the desert, small villages and checkpoints, so we deserve this swim!
Sunset in the beach and celebratory dinner somewhere in town.
Overnight in Berbera.
Day 6: Berbera & Sheikh.
After breakfast, we visit the old part of Berbera. Its quite a photogenic few blocks of buildings.
After that, we continue to the mountains, headed to Sheikh a small village at the top of the plateau. However, its more about the journey and not the destination. Going up, we'll admire the beautiful views and a significant change of sceneries.
To finish, we'll loop back to Hargeisa and enjoy our last evening around the market.
Overnight in Hargeisa.
Day 7: Goodbye & Fly out
After breakfast, the saddest moment of any Expedition: saying goodbye!
Hotels
Shared rooms in 4star hotels (when available).
Guides
Expert local guide and fixer.
Transport
4WD and drivers.
Entrance Fees
All entrance fees to sites on your itinerary.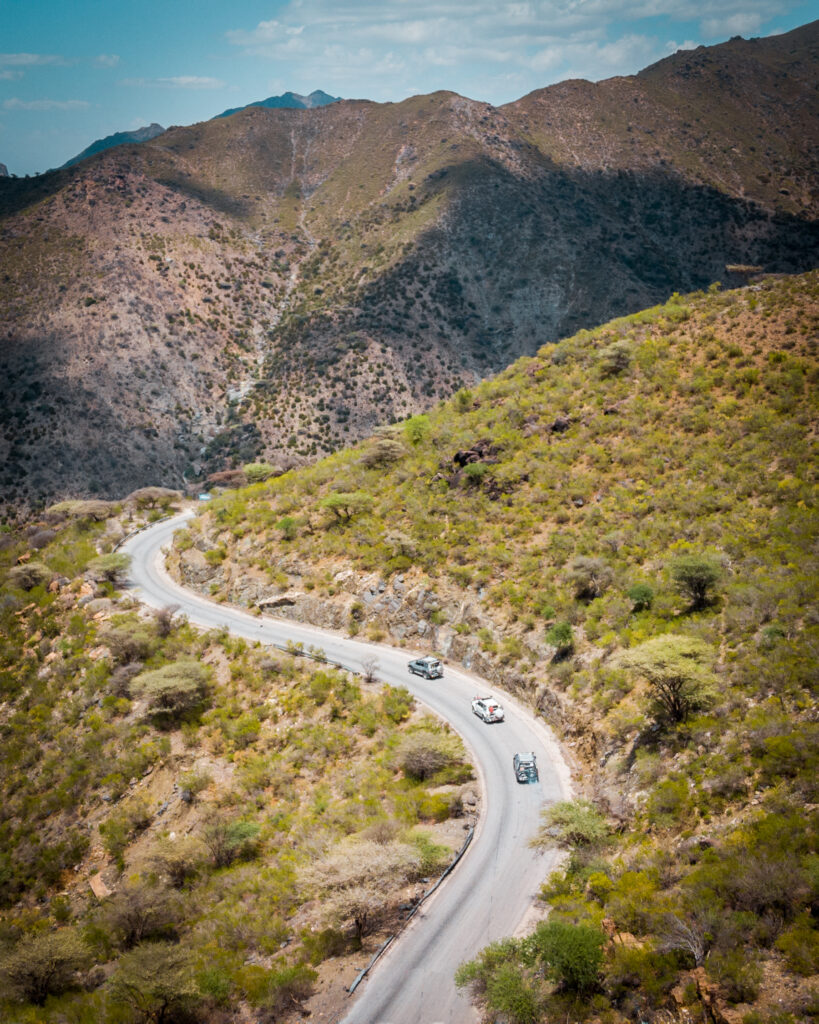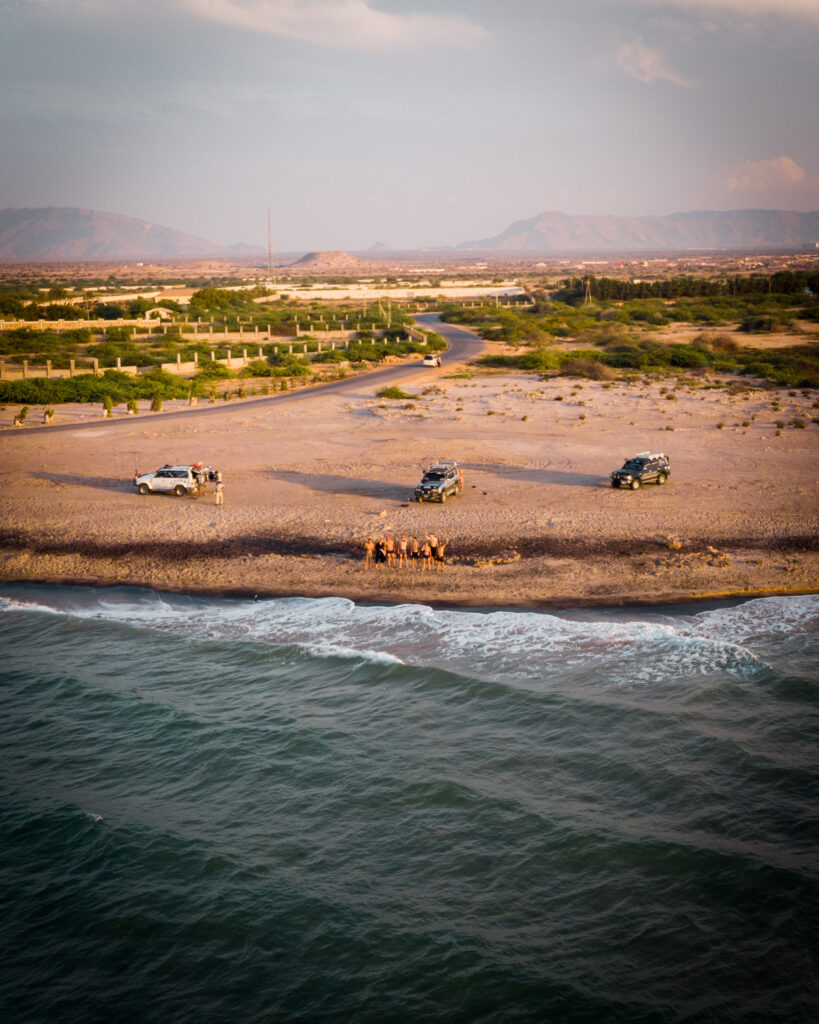 It's visa on arrival for most nationalities! But please check with us.
Wander Expedition doesn't book flights for you and is ultimately not responsible for your flight connection, but we can offer guidance and support when you research the best options for you. You will be flying to and from Addis International Airport.
Somaliland is much more stable than Federal Somalia, and considered safer to visit, but still, we will be accompanied by a local crew at all times, which will help us interact with locals and have the best possible experience.
We're not planning any Expeditions to Somaliland in the short term future. 
If you want to visit, email us and we'll help you plan a private trip.