The Stans are here! Probably our most awaited Expedition. The one everyone asked for! We'll explore the 3 Stans that are currently open: Kyrgyzstan, Uzbekistan and Tajikistan. It's the perfect combination of stunning raw outdoors and the legendary Silk Road. There are few places more off the beaten path than Central Asia and this is a great way to combine these three countries. A balanced and very affordable Expedition, where we'll use our time efficiently to experience the nature, live with nomads and explore the modern weird monuments and the ancient History. All of it with the best possible company of new lifelong friendships you'll create.
Day 1: Arrival in Bishkek
Arrival in Bishkek. Depending on what time your flight lands, we'll have more time to explore the capital at ease, and recover from your flight before the journey ahead of us.
Welcome dinner and overnight in Bishkek.
Day 2: Road to Karakol.
We'll begin our roadtrip East with a stop in Burana Tower, arguably the most iconic monument in the country. From there we'll stop at Cholpon Alta for lunch, a town by Issyk Kul, the most emblematic lake in Kyrgyzstan. We'll arrive in Karakol in the afternoon.
Overnight and dinner in Karakol.
Day 3:  Song Kul Yurt Camp.
Early morning wake up call to continue exploring Karakol before setting off to Jetty Oguz. We'll have other scenic stops on our drive to Song Kul. The landscapes in Kyrgyzstan are very photogenic and today we'll go from snow-capped peaks to deserts, to red rocky mountains to alpine lakes.
We'll reach Song Kul in the afternoon where we'll spend the night in a yurt camp with the local nomads.
Overnight in a yurt.
Day 4: Drive to Bishkek.
After a morning in our camp by the stunning lake we'll head back to the capital. We'll have some time to explore it in the afternoon.
Overnight in Bishkek.
Day 5: Ala Archa & Flight to Osh
We'll spend the morning hiking in Ala Archa NP, an incredibly scenic park not far from Bishkek.
In the afternoon, we'll catch a flight to Osh, the second biggest city in Kyrgyzstan to save us a long drive south!
We'll have some time in the evening to explore the bazaar and downtown of the city.
Overnight in Osh.
Day 6: Fergana Valley
Today, we'll cross into Uzbekistan's Fergana Valley, a place of lush sceneries with an important historical significance in the Silk Road. We'll visit Margilan, Fergana and Kokand.
Overnight in Kokand.
Day 7: Journey to Dushanbe
We continue our roadtrip to Tajikistan, passing Khujand and Istaravshan, passing beautiful mountain sceneries on our way south. We'll reach the capital in the afternoon and go out to see what's up!
Overnight in Dushanbe.
Day 8: Dushanbe
Full day exploring Dushanbe, one of the weirdest cities in the World! Huge flagpole, golden monuments and statues and a lot of unique constructions that will certainly entertain us on this break day in our roadtrip.
Overnight in Dushanbe.
Day 9: Road to Samarkand
We drive back into Uzbekistan's crown jewel, the legendary Samarkand. Before that, we might make a stop at the Tajik Fann Mountains if the weather is on our side.
Evening exploring Samarkand after dark.
Overnight in Samarkand.
Day 10: Samarkand
Full day exploring Samarkand, the most recognizable city in the famous Silk Road. It's like an open-air museum and we'll cover every single corner of this monumental city.
In the evening, we'll catch a train to Bukhara.
Overnight in Bukhara.
Day 11: Bukhara
Some say Bukhara is even more impressive than Samarkand. Similar architecture and Silk Road influence, but a more quaint and collected vibe that might be more appealing.
Overnight in a night train to Tashkent.
Day 12: Tashkent
It's the saddest part of every Expedition: we say goodbye and everyone goes home or continues their journey. Depending the time of your flight you can decide to stay a little longer to explore the Uzbek capital.
Hotels
Shared rooms in 3star hotels when available.
Transport
Private van, or 4WD and driver.
Entrance Fees
All entrance fees to sites on your itinerary.
Domestic Flight
For convenience and efficiency, we'll take a flight from Bishkek to Osh. Valued at over 100 euros.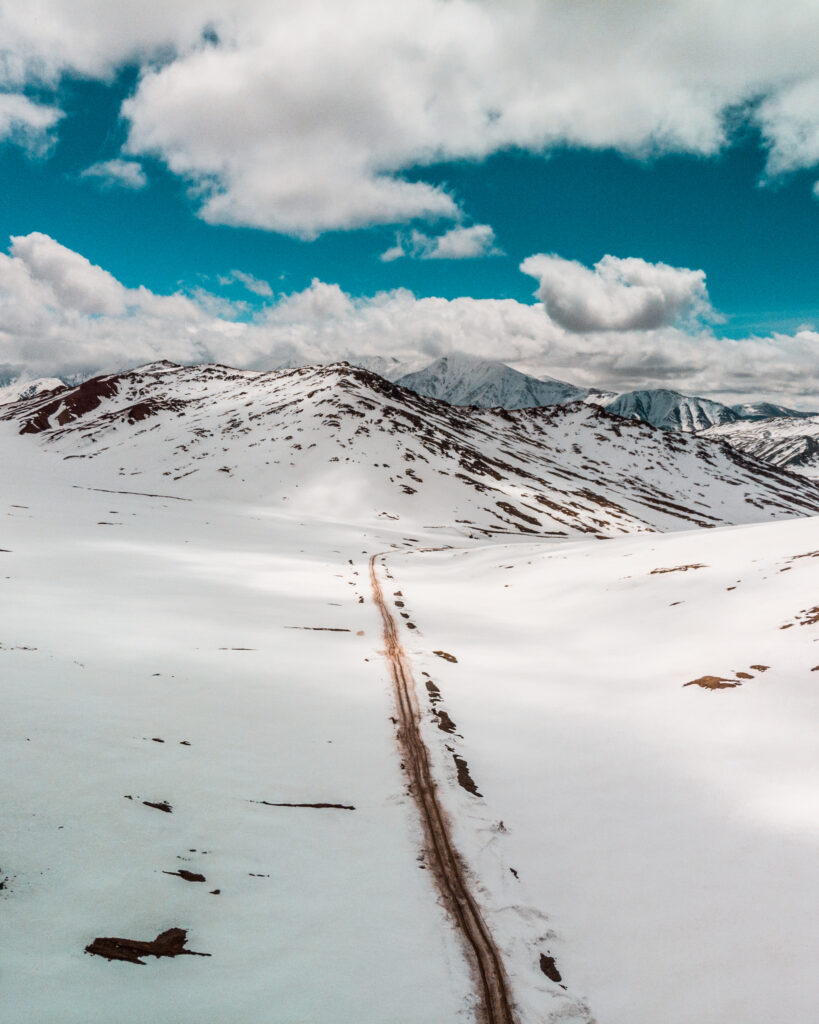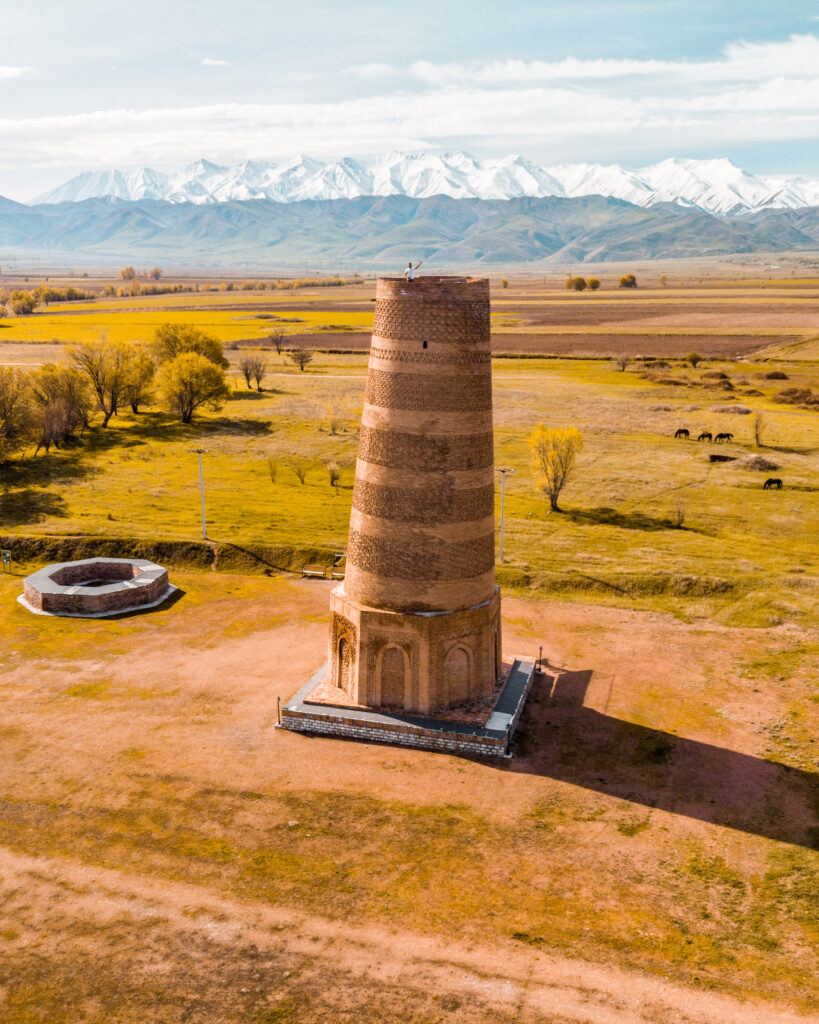 Most nationalities are either visa free or visa on arrival. You can check with us to see the visa requirements are depending on your passport.
Wander Expedition doesn't book flights for you and is ultimately not responsible for your flight connection, but we can offer guidance and support when you research the best options for you. You will be flying to Bishkek and back from Tashkent.
The Stans are some of the safest destinations we've traveled to in Wander Expedition! It's a fantastic first experience in Central Asia for those of you that want to explore the most secluded side of this region.
This Expedition is for everyone looking to have a fun time, explore an off the beaten path destination, make new travel friends and memorable travel stories. Kyrgyzstan, Tajikistan and Uzbekistan are a perfect combination of stunning raw outdoors and monuments from the legendary Silk Road. It's also one of our most affordable Expeditions and a great way to combine these Central Asian countries. A fun roadtrip is the perfect style of trip to explore this huge country!
Wander Expeditions is not a traditional travel agency where the first to pay is the first to go. We take you to stunning destinations, but we know the people you share it with is even more important when you travel. That's why we have a refined selection process where we filter and vet candidates to ensure that groups are fun, balanced, diverse and interesting! We make sure candidates are on the same page and share our values of being fun, flexible and fearless, so we can guarantee everyone will have an amazing experience. We create travel families, so #trusttheprocess. Halfway through our process, we share the price with all pre-selected applicants. It only takes 15 min to apply, so you literally have nothing to lose! What are you waiting for to join the Wander Fam?
If you want to be one of the fortunate people selected for our Stans Expedition:
Make sure the dates work with you before you start the selection process.
SAY YES and complete our online application form below.
Once you've applied and signed up to Wander Expedition, we'll update you as you move on in the selection process. Check your Spam folder regularly in case the automated emails go there!