If you are looking for a fun African adventure, this is it! Our Expedition will raft the Nile, trek for wild chimpanzees, seek tree climbing lions, safaris, mesmerizing mountains and mingle with locals like never before. It's the most balanced Ugandan itinerary you'll find! Packed with activities and incredible outdoors, but also, with enough time to enjoy the new lifelong friends you'll be making. Welcome to the Wander Fam!
Uganda is open for tourism – a negative PCR test <72h is required to board the plane.
Day 1: Rafting the White Nile.
The Expedition starts in Entebbe, in the early morning of October 31st. Your inbound flight has to arrive at least the night before, on October 30st, so we can make the most of our first day, and leave early.
Our schedule for that Day is probably the most thrilling we've had on any Day 1 on Wander Expedition. We will be heading to Jinja, the source of the White Nile, where we will do a full day of whitewater rafting.
We will have a chance to bond in the most fun way with our new travel family surrounded by one of the most beautiful outdoors in the African continent.
Overnight in a lodge in Jinja.
Day 2: Transfer to Kibale Forest NP.
We'll have a chance to drive across Uganda, heading Northwest, to Kibale NP and passing the Equator line, where we'll stop for a visit.
In the afternoon, we'll have an evening walk in the village near Kibale and spot the Colobus monkeys around our hotel.
Overnight at Nkuluba Lodge.
Day 3: Chimpanzee Trekking.
In the early morning, we'll set off to explore Kibale Forest, home of many species of animals, but famous for being the World's best National Park to spot Chimpanzees in the wild. They are playful and elusive, so we'll have to trek to see them through the Ugandan rainforest.
We continue our journey South, to Queen Elizabeth NP, but before reaching the reserve, we'll take a detour on Rubino Village, on the slopes of the majestic Rwenzori mountains.
Rwenzori NP is a UNESCO WHS, and excellent place for climbing in Africa, but unfortunately we can't spare a full week there to hike its amazing trails and peaks. The views will have to do, for now!
Overnight at Bush Lodge in Queen Elizabeth NP.
Day 4: Safaris at Queen Elizabeth NP
It's hard to find a more ideal safari reserve than Queen Elizabeth NP. In a relatively small reserve, you have an immense diversity of wildlife and landscapes.
We will go for an early morning game drive trying to spot the elusive Big Five: Lion, Leopard, Elephant, Rhino and Buffalo.
Don't worry, the Park has many more species, and in the afternoon we'll explore the Kazinga Channel by boat, giving us a chance to see crocodiles, birds, and hippos! Animals seek the water to drink and play, so it will be an excellent opportunity for some action.
Overnight at Bush Lodge in Queen Elizabeth NP
Day 5: Tree Climbing Lions
Queen Elizabeth NP is famous for its tree climbing lions. Spotting them is harder than it seems, but we'll explore other areas of the National Park, where they usually roam.
Spotting lions on a tree would be an incredible reward of this second day of safari game drives.
Overnight at the Enjojo Lodge.
Day 6: Kasubi's tomb.
We drive to Kampala, the Ugandan capital, across the country once more, witnessing local life unravel before us. As always on a roadtrip with Wander Expedition, we have the flexibility to stop, and mingle with locals when we feel like it. We use private transports and we get to decide when to stop if something catches our attention.
As part of this more cultural schedule we have for the day, we'll visit another UNESCO site in Uganda, the tomb of Kasubi. It's the burial site of members of the Baganda royal family and arguably the best example of traditional architecture.
If we have time, we'll take our PCR tests for onward travel, if not, the next morning.
Overnight at Forest Cottages.
Day 7: Wandering bustling Kampala 
Kampala is a fun chaotic capital. We'll dive deep in its bustling markets, mingling with locals and checking out the street food stalls to begin our day full of energy.
Then, we'll head to the main city landmarks on a boda boda tour, the local moto-taxis that take you everywhere.
To finish our fun-filled day, we'll attend a wedding and see what an Ugandan celebration is really like!
Overnight at Entebbe Premier Hotel.
Day 8: Goodbyes and Fly out
After breakfast, the worst moment of every Expedition: we say goodbye. The Expedition is finished and we fly out.
Some of us will continue on to the South Sudan Expedition for more exciting adventures, living for a week with the Mundari, Dinka, Boya and Toposa tribes.
The rest of the group, you are free to enjoy laidback Entebbe until your scheduled flight leaves.
Donation to Afghan Refugees
$50 donation to support our Afghan Guides seeking refuge
Hotels
Shared twin room in 4-star hotels (when available).
Guides
Expert local guide and fixer.
Transport
Private minibus with driver, boats, safari game drives or boda boda tours. Every transport is covered!
Food
Three meals a day with a drink (water or soft drink).
Visa Support
Most nationalities have visa on arrival, but feel free to check with us!
Entrance Fees
All entrance fees to sites on your itinerary.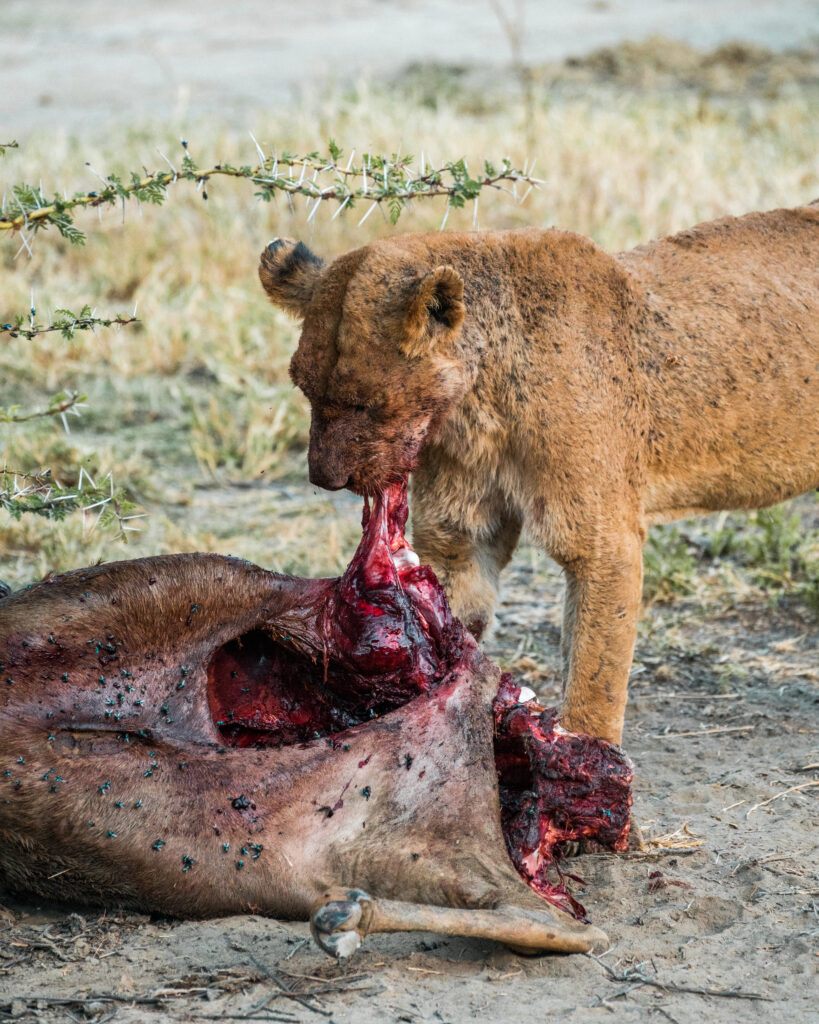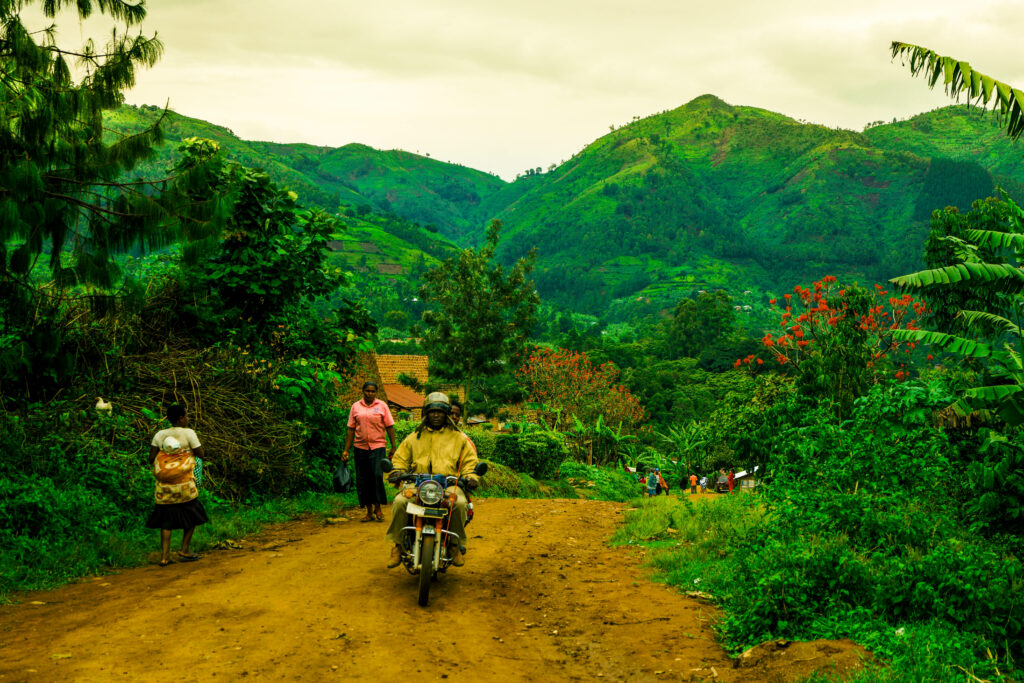 For most nationalities Uganda is visa on arrival, but check with us if you are not sure or need help.
Wander Expedition doesn't book flights for you and is ultimately not responsible for your flight connection, but we can offer guidance and support when you research the best options for you. You will be flying to and from Entebbe International Airport. You must make sure to search for connections that get there on October 30th (the day before our Expedition) and leave not sooner than November 7th.
Uganda is one of the safest destinations we've traveled to in Wander Expedition! It's a fantastic first experience in East Africa and we will be accompanied by a local crew at all times, which will help us interact with locals and have the best possible experience.
This Expedition is conceived together with South Sudan. Uganda and South Sudan pair up perfectly. For experienced travelers joining us on South Sudan, Uganda will be the perfect warm-up, and you'll get to meet a very fun group of people. For travelers new to Africa, the Uganda Expedition is the chance you've been waiting for! It's got outdoors, wildlife, safaris, culture, and people! The Uganda Expedition is perfect if you are looking for a great time, meeting your new travel family, fun and an all-round African adventure.
Unfortunately, our Expedition to Uganda is sold out or has no open process at this time.
If you want us to organize a private tour for you, please contact us:
expeditions@wanderexp.com