South Sudan uncovered! Usually travellers neglect this country, or only scratch the surface with a quick visit of the capital. South Sudan is the newest country in the World, but has a rich cultural heritage we'll be exploring in depth on our week-long Expedition.We will drive up North to Bor, where we will cross the White Nile and expedition through Mundari and Dinka country, looking to live with them, share meals and sleep in their cattle camps. Some of these herds of sudanese cows can be worth millions and so, the whole clan protects them fiercely. Boya and Toposa are two other tribes we'll me meeting in this fascinating journey. This Expedition is one of a kind, and you don't want to miss it!
South Sudan is open for tourism – a negative PCR test <96h is required to board the plane.
Day 1: Journey to Equatoria Region.
The Expedition starts in Juba. Those of us flying from Uganda will land at 11am. After clearing with immigration and customs we will pick up any other Expeditioners that arrived the day before and set out on our journey southeast, through the Equatoria Region.
This is the home of the Boya and Toposa tribes which we will be visiting in the following days.
Overnight in Kuleu Hotel in Kapoeta (best hotel available).
Day 2: Meeting the Toposa tribe.
We will explore the Kapoeta market, where Toposa people meet and trade.
After that, we'll visit a nearby village and meet with Toposa tribes and spend the afternoon and evening with them.
Overnight in Kuleu Hotel in Kapoeta.
Day 3: Meeting the Boya tribe.
In the early morning, we'll visit the Toposa village for sunrise photos and breakfast.
We continue our journey to Boya administrative posts and remote villages in the Kimatong Hills.
We will spend our afternoon with them and camp in a tent in their village.
Overnight at tents in Boya village.
Day 4: Juba and Dinka cattle camp
We'll leave the Boya village after breakfast and drive back to Juba where we will stopover for lunch.
Our next stop will be a Dinka tribe cattle camp, where we will spend our afternoon meeting the families there, and taking some photos of the photogenic Sudanese longhorn cows at sunset.
Overnight in our tents at Dinka cattle camp.
Day 5: Crossing the White Nile
After sunrise and breakfast with the Dinkas, we continue our drive North to Bor, where we will embark on a boat to cross the White Nile.
This is a very unique experience, since the only bridge that crosses the Nile in South Sudan is in Juba, so another set of cars will be waiting to pick us up from the other shore and take us to the nearby town of Mingkaman.
In the afternoon, we will reach a Mundari cattle camp, meet our fourth and last tribe in the country, enjoy another photogenic sunset and feast with a dinner together.
Overnight in our tents at Mundari cattle camp.
Day 6: Mundari cattle camp.
We wake up for sunrise, the iconic highlight of living with the Mundari, to witness their daily morning routine and chores taking care of their precious cows. Some of these camps can be worth over several million dollars in cattle!
After a day living with our Mundari friends we say goodbye and drive back to Juba to take our PCR tests.
In the afternoon, we'll tour around the city.
Overnight at Royal Palace Hotel (dinner not included).
Day 7:  Goodbyes and Fly out
After breakfast, the worst moment of every Expedition: we say goodbye. The Expedition is finished and we fly out.
If time allows (depending on our flight connections) we might do another quick tour of the city before we head to the airport.
Donation to Afghan Refugees
$50 donation to support our Afghan Guides seeking refuge
Accomodation
Shared twin room in 4-star hotels (when available) and mostly tents when sleeping at cattle camps.
Guides
Expert local guide and fixer.
Transport
Private vehicles, fuel and drivers
Food
Meals are included except when indicated.
e-Visa Support
We'll help you get the evisa and register at Juba visitor's office.
Photography permit
One camera permit per person is included. Each additional camera is charged at $100.
Local government and security charges
Any fees or registrations are included.
Contribution to local communities
South Sudan is an expensive destination because every tribe visit looks to create an impact in the community with our contributions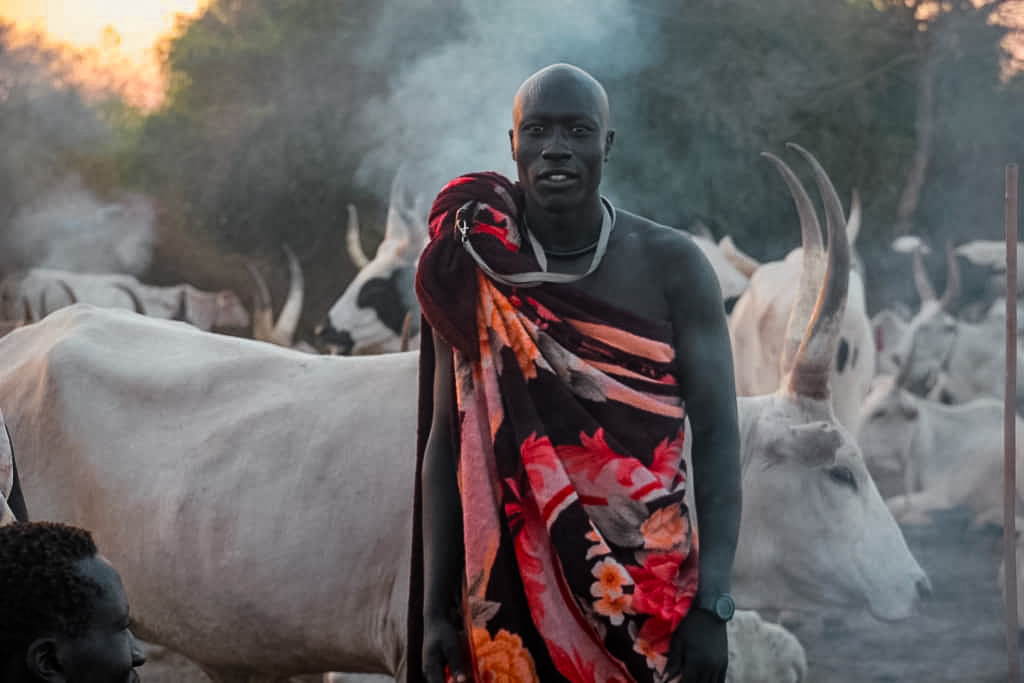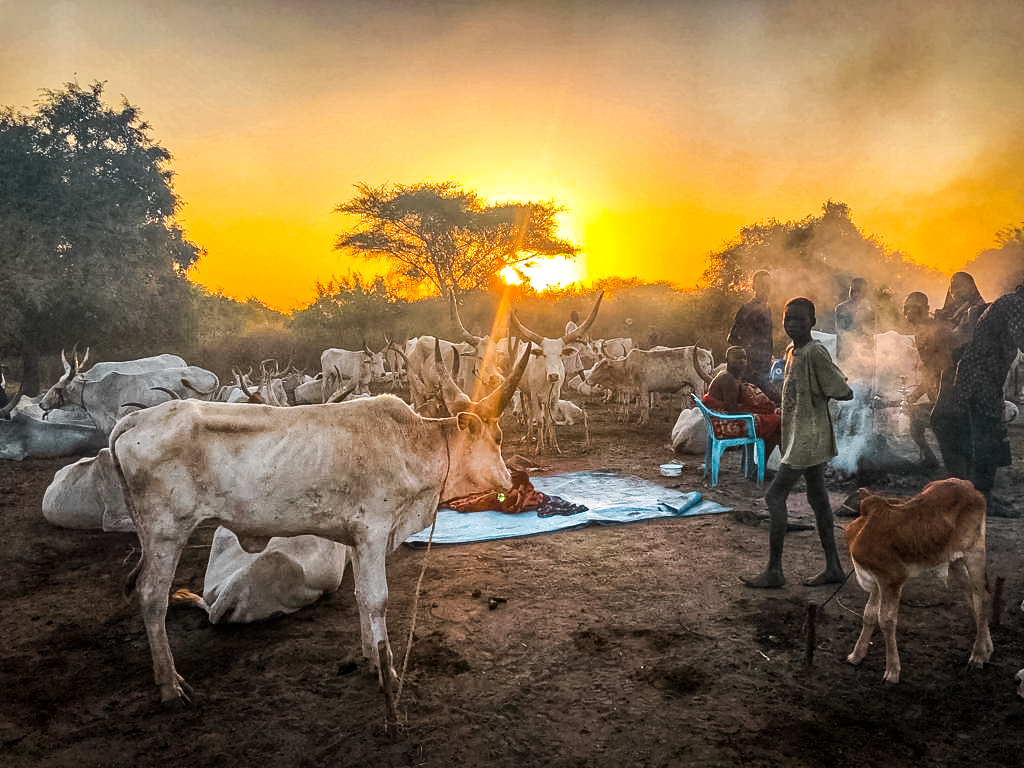 South Sudan has an evisa that is easy to apply for online. We can give you support when the time comes.
Wander Expedition doesn't book flights for you and is ultimately not responsible for your flight connection, but we can offer guidance and support when you research the best options for you. If you join the Uganda Expedition, we'll all fly in together on November 8th. If you are only joining for South Sudan, we still recommend you fly via Entebbe International Airport in Uganda or at least make it to Juba a day earlier. Since we will be driving straight out of Juba on November 8th.
South Sudan can be quite dangerous but we will remain in stable areas at all times and we will be always accompanied by an expert local crew, which will help us interact with locals and have the best possible experience.
This Expedition is conceived together with Uganda. Uganda and South Sudan pair up perfectly. For experienced travelers joining us on South Sudan, Uganda will be the perfect warm-up, and you'll get to meet a very fun group of people. For travelers new to Africa, South Sudan will be a challenge, but the kind of Expedition that will be full of epic stories! The South Sudan Expedition is perfect if you are looking for an adventure and creating stories with a powerful human connection and photogenic landscapes.
Unfortunately, our Expedition to South Sudan is sold out or has no open process at this time.
If you want us to organize a private tour for you, please contact us:
expeditions@wanderexp.com