The Stans are back! One of out bestsellers, with our already classic itinerary over-landing Kyrgyzstan and Kazakhstan. Summer is the perfect time to explore the stunning raw outdoors and rich nomad lifestyle. There are few places more off the beaten path than Central Asia and this is a great way to combine these countries. A balanced and very affordable Expedition, where we'll use our time efficiently to experience the nature and live with nomads. All of it with the best possible company of new lifelong friendships you'll create.
Day 1: Kok Boru & Song Kul
In Wander Expeditions we like to start early on Day 1, and fully maximize our time together, so we ask you to arrive at least a day early. You can use that time pre-Expedition to wander around Bishkek, get your bearings and rest.
Day 1 kicks off with a Kok Boru game in Chon Kemin. It's the Kyrgyz national sport and one of the most authentic local experiences you can have. From there we'll have lunch at a local guest house and continue our roadtrip to Song Kul via the Kalmakashuu Pass.
We'll overnight in a yurt camp and share a traditional dinner with the nomads.
Day 2: Songkul to Aksai
We'll begin our day admiring the beautiful and scenic Songkul Lake. Then we leave our camp and head to Kochkor, to witness first hand how traditional Kyrgyz carpets are made.
The afternoon will be in Aksai, where we will experience eagle hunting and a sunset horseback ride through the desert canyons.
Overnight and dinner in Aksai yurt camp.
Day 3:  Road to Karakol
Early morning wake up call to continue our journey to Karakol, the easternmost town in Kyrgyzstan and base to many of the mountain treks and climbs in this area of the country. On the way, we plan to stop at the stunning Skazka canyon, have a picnic lunch in Barksoon valley and mesmerize at the jaw dropping view of Jety Oguz.
We'll reach Karakol before nightfall and visit its interesting Chinese influenced mosque as well as it's quaint wooden church.
Overnight in a Karakol.
Day 4: Alty Arashan
From Karakol we'll take off on a day trip to the mountains through the beautiful Aksuu Valley. We'll reach Altyn-Arashan's thermal pools, a gorgeous setting where we will relax and unwind and sink in all the beauty of Kyrgyz outdoors.
Overnight in Karakol.
Day 5: Charyn Canyon, Kazakhstan. 
Today we'll cross overland into Kazakhstan through the mountain passes that are only open in Summer.
We'll explore the incredible Charyn Canyon, with 154km in lenght, it's one of the biggest in the World, and a little brother to the Colorado Canyon in USA.
We'll have some time in the evening to explore the little village life in the mountainous settlement of Saty.
Overnight in Saty.
Day 6: Kolsai Lake
Today, we visit Kolsai Lake, an alpine wonder in the southern region of Kazakhstan. From there we continue on to Basshi village and the singing dunes, a sandy desert with some of the biggest dunes you will ever see!
Overnight at a local guesthouse
Day 7: Journey to Almaty
In the morning, we'll visit the white canyons of Altyn Emel and Ak Tau, before heading back after lunch to Almaty, the country's second biggest city.
Overnight in Almaty.
Day 8: Almaty
We'll explore Almaty in the morning, before heading out and flying back home.
Hotels
Shared rooms in 3star hotels when available.
Transport
Private van, or 4WD and driver.
Entrance Fees
All entrance fees to sites on your itinerary.
Activities
Kok Boru, Eagle Hunting, horseback riding, Nomad games and Yurt camps.
Meals
Some meals are included (when we don't have any alternatives to choose from) and some are not (whenever we can have a bit more flexibility and choose what we prefer on the spot).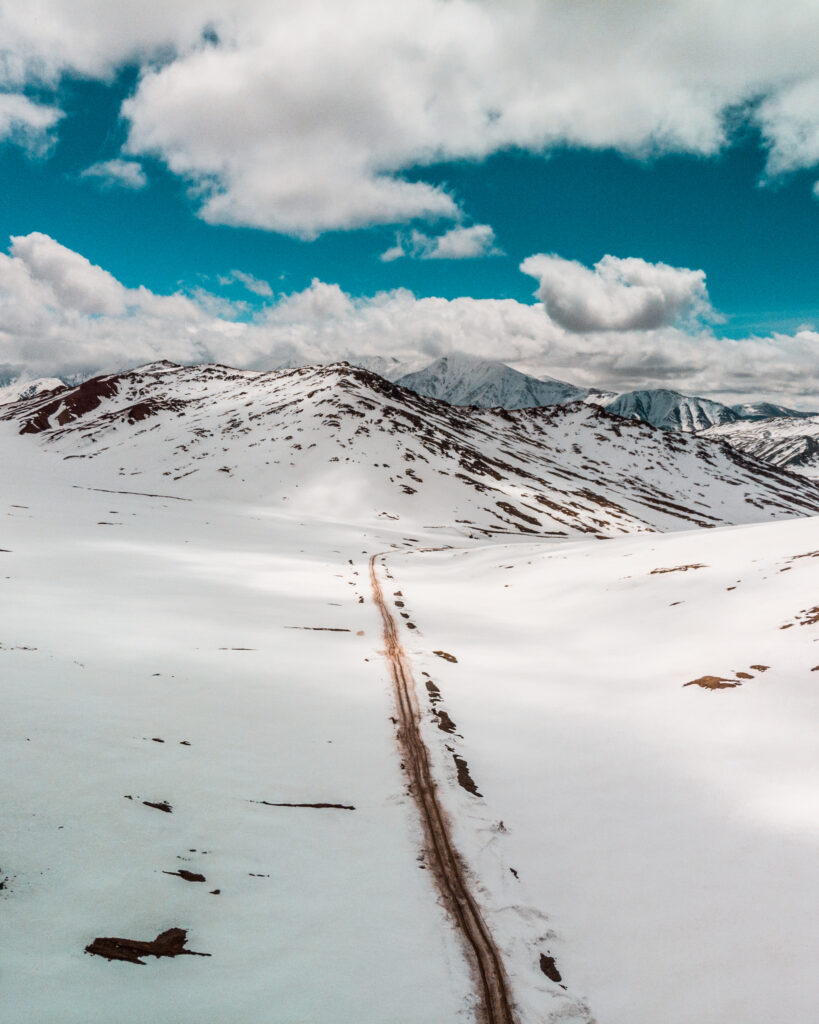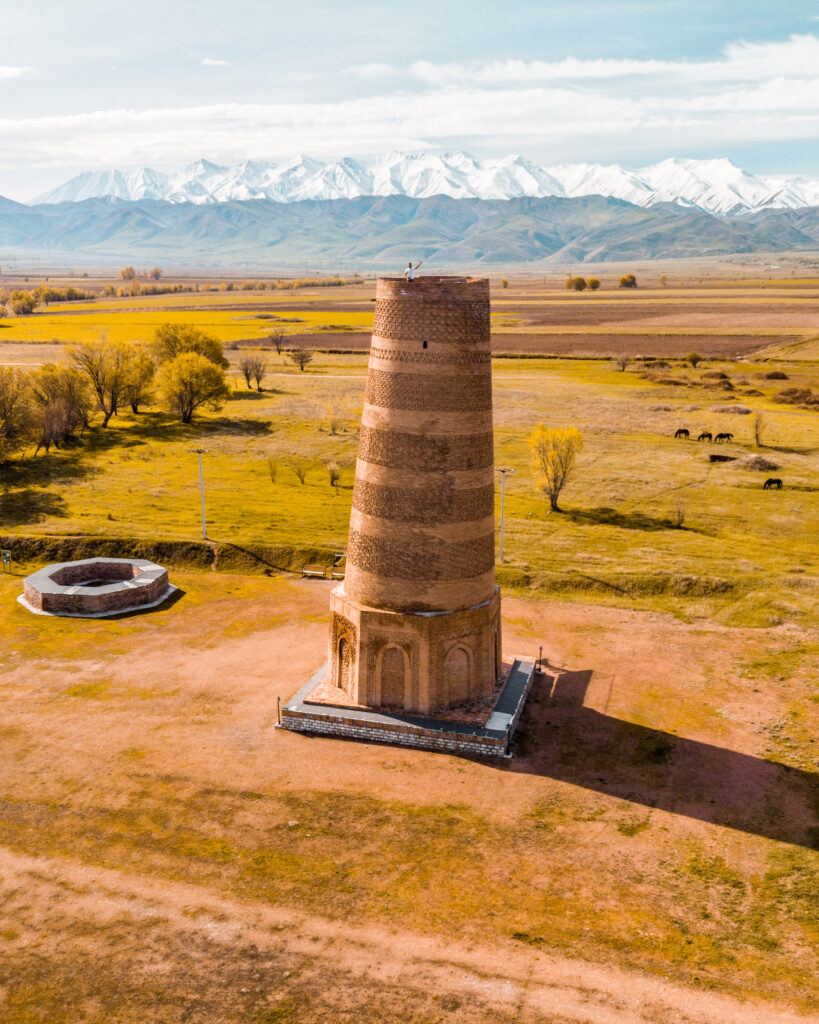 Most nationalities are either visa free or visa on arrival. You can check with us to see the visa requirements are depending on your passport.
Wander Expedition doesn't book flights for you and is ultimately not responsible for your flight connection, but we can offer guidance and support when you research the best options for you. You will be flying to Bishkek and back from Almaty.
The Stans are some of the safest destinations we've traveled to in Wander Expedition! It's a fantastic first experience in Central Asia for those of you that want to explore the most secluded side of this region.
This Expedition is for everyone looking to have a fun time, explore an off the beaten path destination, make new travel friends and memorable travel stories. Kyrgyzstan and Kazakhstan are a perfect combination of stunning raw outdoors and traditional nomad Central Asian culture. It's also one of our most affordable Expeditions and a great way to combine these Central Asian countries. A fun roadtrip is the perfect style of trip to explore them!
Wander Expeditions is not a traditional travel agency where the first to pay is the first to go. We take you to stunning destinations, but we know the people you share it with is even more important when you travel. That's why we have a refined selection process where we filter and vet candidates to ensure that groups are fun, balanced, diverse and interesting! We make sure candidates are on the same page and share our values of being fun, flexible and fearless, so we can guarantee everyone will have an amazing experience. We create travel families, so #trusttheprocess. Halfway through our process, we share the price with all pre-selected applicants. It only takes 15 min to apply, so you literally have nothing to lose! What are you waiting for to join the Wander Fam?
If you want to be one of the fortunate people selected for our Stans Expedition:
Make sure the dates work with you before you start the selection process.
SAY YES and complete our online application form below.
Once you've applied and signed up to Wander Expedition, we'll update you as you move on in the selection process. Check your Spam folder regularly in case the automated emails go there!