After the incredible success of our first Expedition, DRC is back! Our Expedition will go deep in mingling with locals from the lush hills of Masisi, to the bustling Goma and Bukavu as well as in the laidback island of Idjwi. You will have a chance to really connect with their culture and lifestyle and enjoy the diversity of this region. We'll visit a pygmy village and of course, explore the deadliest lake in the World, Lake Kivu. The highlight of our trip couldn't be other than tracking the majestic wild gorillas in the second biggest rainforest in the World. Most tourists come for the gorillas, but miss all the local life and culture. Having 8 days in Eastern DRC will allow us to fully experience this region! This is one of our classic hit Expeditions and spots will fill up soon, so, what are you waiting for?
DRC is open for tourism – a negative PCR test is required to board the plane and another PCR may be issued on arrival.
Day 1: Goma.
We will all fly together from Nairobi and arrival in Goma around noon. After checking in and registering in the immigration office at the airport, we will stop in Goma town for lunch and drive to Masisi Hills and enjoy the pleasure of winding down with some coffee or chai before a very delicious barbecue surrounded by the endless lush grass hills.
In the afternoon, we'll walk in the village for a glimpse of their lifestyle and experience their cattle farms.
Overnight near Masisi.
Day 2: Masisi.
Full day exploring the lush green hills of Masisi. We will take local moto-taxis up these muddy paths through the winding fields and villages.
Lunch with the community, with incredible views overlooking Lake Kivu.
In the afternoon, we return to Goma, toattend a local wedding bearing gifts for the newly weds. It's a huge ceremony and the festivities take a few days, and we will be experiencing part of them first hand.
Overnight in Goma.
Day 3: Goma to Bukavu.
In the morning, we explore the old town of Goma, from the markets to the craftsmen going about their daily work. We will get an in-depth look at this bustling town in the heart of eastern Congo.
In the evening, we will catch the night ferry to Bukavu.

 
Day 4: Gorilla Trekking & Pygmies.
In the morning, we venture out to the highlight of our Expedition, gorilla trekking. These are wild animals that have been habituated to humans and we'll track them in the rainforest before spending one full uninterrupted hour with them. The lowland eastern gorillas are only found in the DRC!
It's one of those memorable travel experiences you'll never forget!
After a picnic lunch at the edge of the forest, we visit a pygmy village. We'll experience their lifestyle up close before an evening of relaxation at the cozy Coco Lodge.
Day 5: Bukavu
After breakfast we shall visit Luiro Research Center, an abandoned colonial library known to be one of the oldest and biggest in Central Africa. More than 300.000 books lay on its dusty shelves and floors in this massive colonial palace.
In the afternoon, we'll walk the streets of Bukavu, visit the local market and enjoy an evening of karaoke at one of the many local art-cafés in town.
Day 6: Idjwi Island
We take a morning speedboat to admire the stunning coasts of Lake Kivu and the narrow no-man's-land between Rwanda and DRC.
We arrive at Idjwi at 9am and have a full day of exploration mostly mingling with locals and fully immersing ourselves in their daily lives, which mostly relies on fishing in Lake Kivu, infamously dubbed "The most dangerous lake in the World" due to the high concentration of methane and other gases from the nearby volcanoes.
Day 7: Tchegera Island
Tchegera Island is a small hideaway banana-shaped isle in Lake Kivu with incomparable views of the active Nyiragongo volcano.
In the morning we will settle in on our private luxurious tented camp and hike around the island while they prepare a tasty barbecue.
After lunch we'll enjoy an afternoon kayaking with fabulous views of
the Nyiragongo volcano, as the sun sets, the volcano's lava lake lights up with a bright red color.
We'll have an evening around camp fire before a delicious fine dining experience and retiring to our luxurious tented rooms at Tchegera Island.
Day 8: Fly out
After breakfast, we return to Goma, pick-up our PCR results.
Before we leave, we'll race each other with the local Tchukudus, a traditional wooden bike used to transport goods around town.
From there, straight to the airport to catch our flight connection to Nairobi. You can pair up both Expeditions and join us in Kenya for more Eastern African adventures, since both Expeditions are easily paired together with the convenient direct flights we'll be taking from Nairobi.
Hotels
Shared twin room in 4-star hotels (when available).
Guides
Expert local guide and fixer.
Transport
Private minibus with driver.
Visa Support
We will take care of your visas so you can pay and pick it up on arrival.
Food
Three meals a day with a drink (water or soft drink).
Entrance Fees
All entrance fees to sites on your itinerary.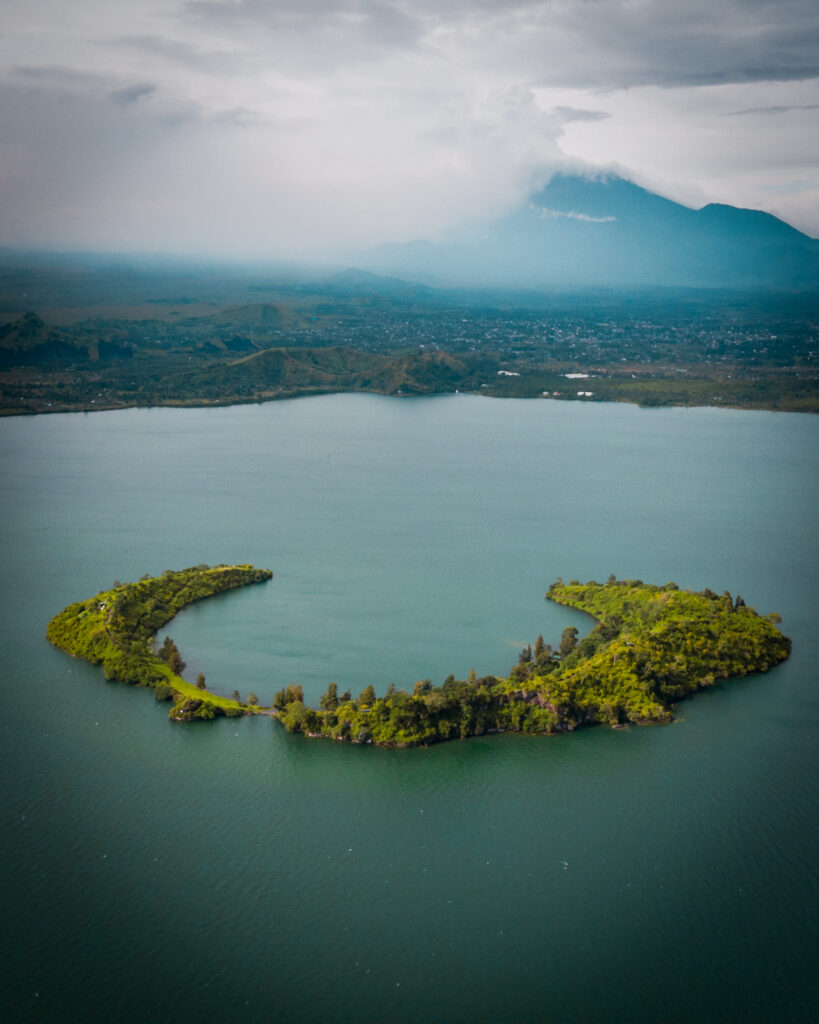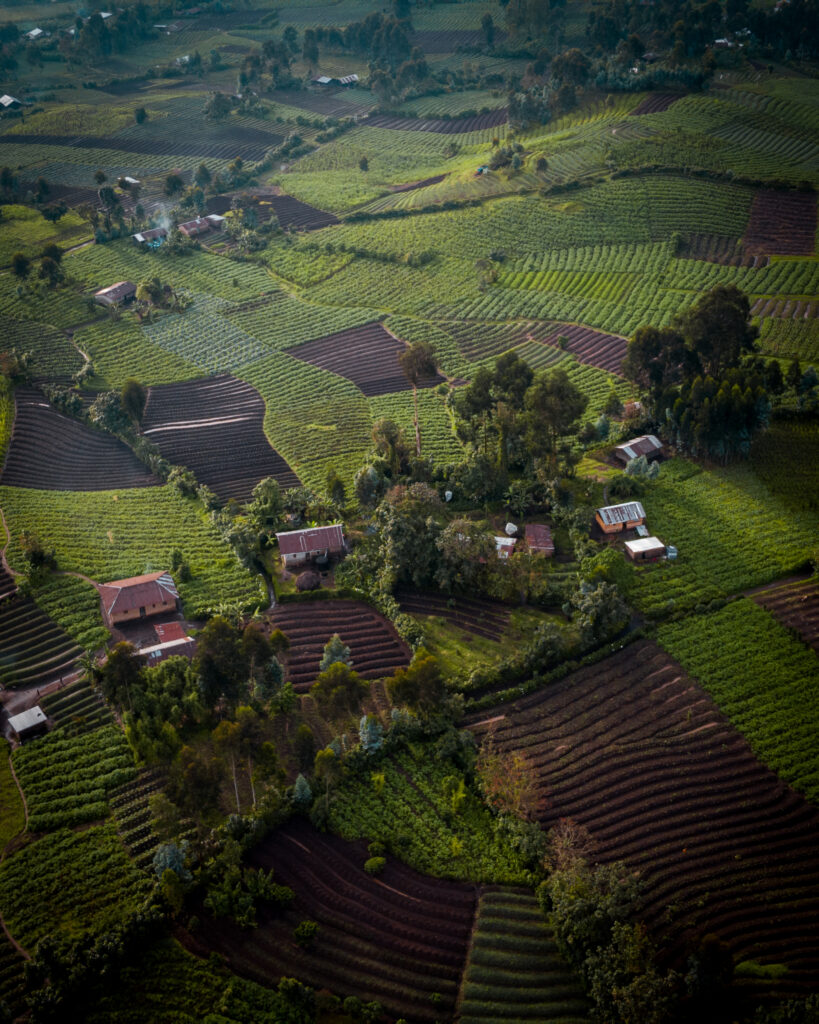 We will take care of the visa for you so you can just pick it up on arrival at Goma International Airport. We just need a scanned copy of your passport for this and it will take a few weeks to process. The cost of the visa is $100 and is not included (you will need to pay with cash on arrival).
Wander Expedition doesn't book flights for you and is ultimately not responsible for your flight connection, but we can offer guidance and support when you research the best options for you. Currently, the best way to get to Goma is with Ethiopian Airlines via Addis Ababa Int Airport.
DRC can be challenging to navigate, but will be accompanied by a local crew at all times, which will help us interact with locals and have the best possible experience.
This Expedition is perfect for those seeking an adventure in the heart of Africa. The itinerary is one of our favorites, very balanced, with thrills to fill our days but enough comfort to enjoy our nights with our newfound travel family.
If you want to be one of the fortunate people selected for our DRC Expedition II:
Make sure the dates work with you before you start the selection process.
SAY YES and complete our online application form below.
Once you've applied and signed up to Wander Expedition, we'll update you as you move on in the selection process. Check your Spam folder regularly in case the automated emails go there!