Vanuatu is an absolute gem when it comes to exploring the South Pacific. Its lush and naturally abundant islands make it stand out from the typically flat atoll nations in the region. For adventure-seekers, Vanuatu is a paradise filled with active volcanoes, stunning jungle hikes, picture-perfect beaches, and underwater shipwrecks waiting to be explored. But that's not all – with its incredible ethnic and cultural diversity, our journey across three of its islands, Efate, Tanna, and Espirito Santo, is sure to be an unforgettable experience. This might be the only time we run this Expedition! So you definitely don't want to miss out, sign up now to join us on this incredible adventure!
Day 1: Arrival at Port Vila.
Arrival in Port Vila the capital of Vanuatu. Free time to get used to this timezone after the long journey.
Overnight at Port Vila.
Day 2 and Day 3: Tanna Island and Mt Yasur. 
Short domestic flight from Port Vila to Tanna Island in the early morning. These next 2 days we will hike to the active volcano crater's rim, explore the nearby tribes and sleeping in cozy jungle bungalows by the beach.
Overnight in Tanna Island.
Day 4: Tanna to Espirito Santo. 
We'll fly from Tanna to Espirito Santo via Port Vila, with two convenient domestic flights. Enjoy the afternoon by the beach in one of the World's Best hidden paradises.
Overnight in Espirito Santo.
Day 5 & 6: Espirito Santo.
Vanuatu's largest island has some of the best Pacific beaches, Champagne and Lonnoc, stunning coral reefs and WWII relics like the sunken SS President Coolidge.
Overnight in Espirito Santo.
Day 7: Efate Island. 
It's time to fly back to Efate and explore the capital, Port Vila, it's underwater Post Office, and the islands' waterfalls, markets and much more.
Overnight Port Vila.
Day 8: Fly out 
After breakfast, it's the saddest moment of any Expedition: saying goodbye! We'll take our international flights back home or continuing our journey in the Pacific.
Domestic Flights
Four domestic flights to Tanna and Espirito Santo Islands.
Hotels
Shared rooms in 3-4star hotels when available.
Transportation
Transport around the islands is included.
Entrance Fees
All activities mentioned in the itinerary.
Contribution to local communities
We make sure our visit directly impact and contribute to the economy of the tribes and local communities we meet.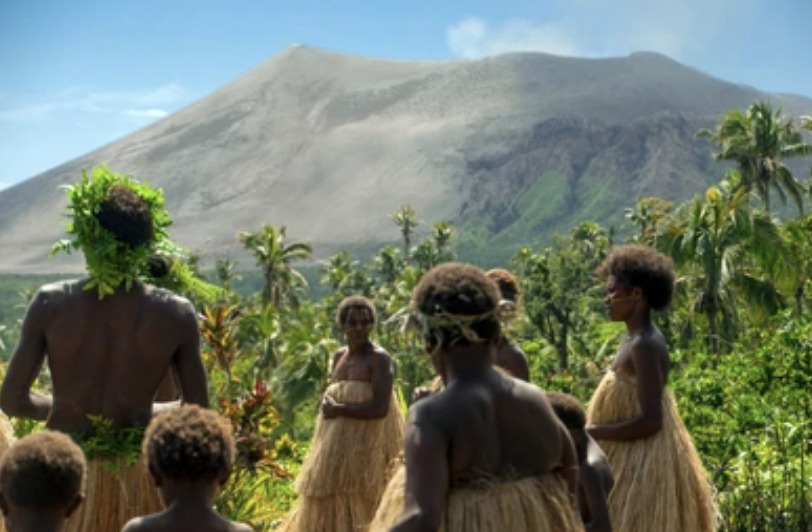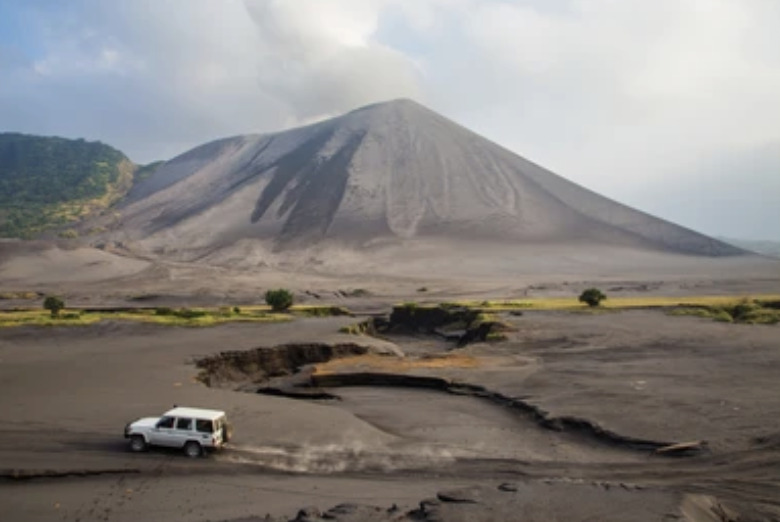 Most nationalities are visa free or can get a visa on arrival to visit Vanuatu. We'll assist you in the process should you have any doubts.
Wander Expedition doesn't book flights for you and is ultimately not responsible for your flight connection, but we can offer guidance and support when you research the best options for you. You will be flying to and from Port Vila.
This is a fantastic opportunity for those of you that want to explore this secluded region with a great group.
This Expedition is for everyone looking to have a fun time, explore an off the beaten path destination, make new travel friends and memorable travel stories. Vanuatu is the perfect unique off-the-grid adventure, offering great cultural depth, secluded tribes, and stunning outdoors. It will be filled with travel stories!
Wander Expeditions is not a traditional travel agency where the first to pay is the first to go. We take you to stunning destinations, but we know the people you share it with is even more important when you travel. That's why we have a refined selection process where we filter and vet candidates to ensure that groups are fun, balanced, diverse and interesting! We make sure candidates are on the same page and share our values of being fun, flexible and fearless, so we can guarantee everyone will have an amazing experience. We create travel families, so #trusttheprocess. Halfway through our process, we share the price with all pre-selected applicants. It only takes 15 min to apply, so you literally have nothing to lose! What are you waiting for to join the Wander Fam?
If you want to be one of the fortunate people selected for our Vanuatu Expedition:
Make sure the dates work with you before you start the selection process.
SAY YES and complete our online application form below.
Once you've applied and signed up to Wander Expedition, we'll update you as you move on in the selection process. Check your Spam folder regularly in case the automated emails go there!